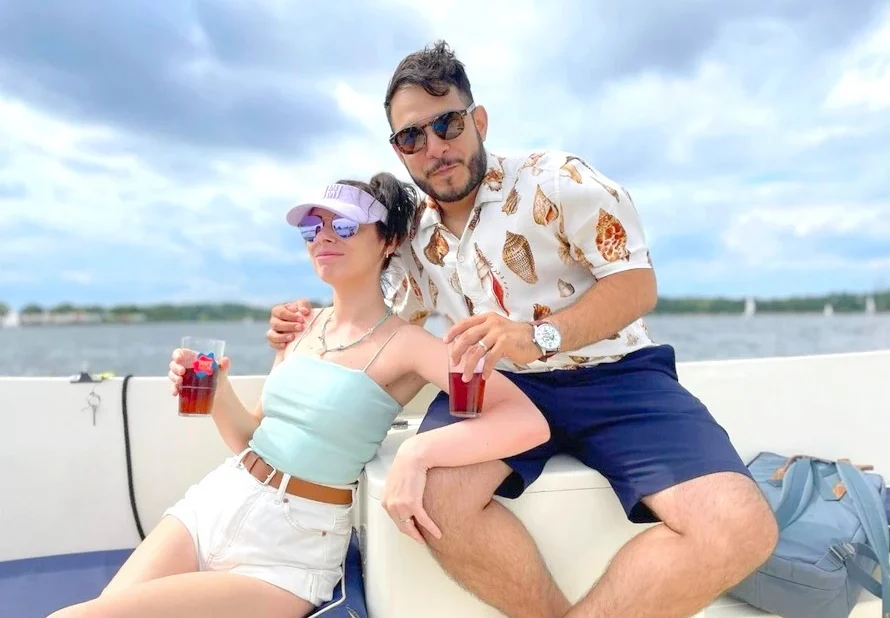 Roxanne and Ricardo make up the Exploring Curaçao team. They are both working in local tourism and love to share their passion for the island with visitors. Hopefully you will fall in love with Curaçao as much as they did.
Roxanne grew up in the Netherlands and was accidentally assigned an internship in Curaçao during her Tourism & Hospitality study. She never left and gained experience as a tourist information officer at various resorts and travel agencies.
Ricardo grew up in Venezuela and was eager to discover his mother's native island. He went on vacation to Curaçao and decided to stay. Together with his mother he founded the local travel agency Coconut Travel.
A few years later, Roxanne was added to the 'Coconut team' and that worked out very well, both professionally and personally. Ricardo and Roxanne have now been together for 10 years, of which they have been married for 5 years.
"We know all the ins and outs of the island, love to promote Curaçao as a holiday destination and are happy to answer all your questions."
You will find lots of information about Curaçao on this blog, but for more detailed information you can send a message via the contact page.