Memories will last forever, so let's start creating them!
Curaçao is a melting pot of various activities and things to do for all kinds of explorers.
By booking a tour or excursion through Viator, using the link on our website, you will support Exploring Curaçao at no extra cost to you.
Viator is a TripAdvisor company. You will be redirected to their website when using the links or widgets on our website.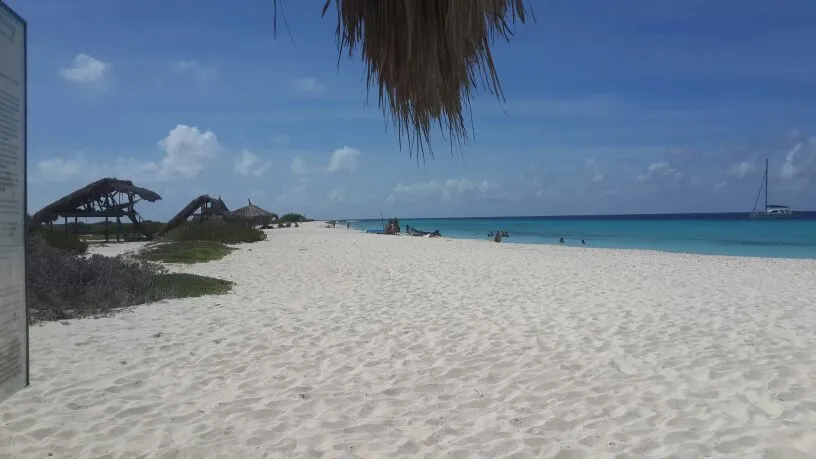 Klein Curaçao Trip
A boat trip to the uninhabited island of Klein Curaçao is for many tourists the highlight of their holiday. What to expect?  
A stretched pearly white beach that flows seamlessly into a turquoise-blue sea. You can snorkel with tropical fish and sea turtles, visit an abandoned lighthouse and shipwreck, or simply enjoy island life like a true Robinson Crusoe.
Overview
The trip to Klein Curaçao takes about one and a half hours. On arrival you will have plenty of time to discover the island and its underwater world. A barbecue lunch is served around noon. After lunch you can laze on the beach for a few hours, go snorkeling or take a walk around the island. In the afternoon it is time to return to Curaçao.
Book a Klein Curaçao boat trip
A visit to Klein Curaçao is a once in a life time paradise experience. We've made the boat trip 4 times and each time it feels special and unique. 
For additional information and to book an excursion you can view one of the tours above. Per excursion it is shown what is included and which vessel will take you to Klein Curaçao.
West Side Beach Hopping Tour
Discover the beaches on the west side of the island on a beach hopping tour. This way you can visit the best beaches of Curaçao all in one day.
Overview
Think of the white sandy beaches of Grote Knip, Cas Abao or Playa Forti. You can also choose to swim with sea turtles at Playa Piskado or visit the beach pigs at Porto Mari. Most beaches are situated in coves and between majestic rock formations. This makes the beaches of Curaçao unique compared to many other Caribbean beaches.
Book a trip to the west side beaches
We have made a selection of various tours that include a visit to at least 2-3 beaches. Each tour has a different program, so check which one allows you to visit the beaches on your bucket list.
You will be picked up from most major resort or the Mega Pier Cruise Terminal. Click on a tour for an overview of all pick-up locations.