When embarking on a cruise to the beautiful island of Curaçao, it's essential to focus on the Curaçao Cruise Port Schedule as a crucial aspect of trip preparation.
The Curaçao Cruise Port Schedule holds significance in providing information about the arrival times, types of vessels, and the quantity of ships docking at the different piers in Willemstad.
Additionally, some people rely on the Curaçao Cruise Port Schedule as a reference to avoid the crowds in the city center and popular beaches.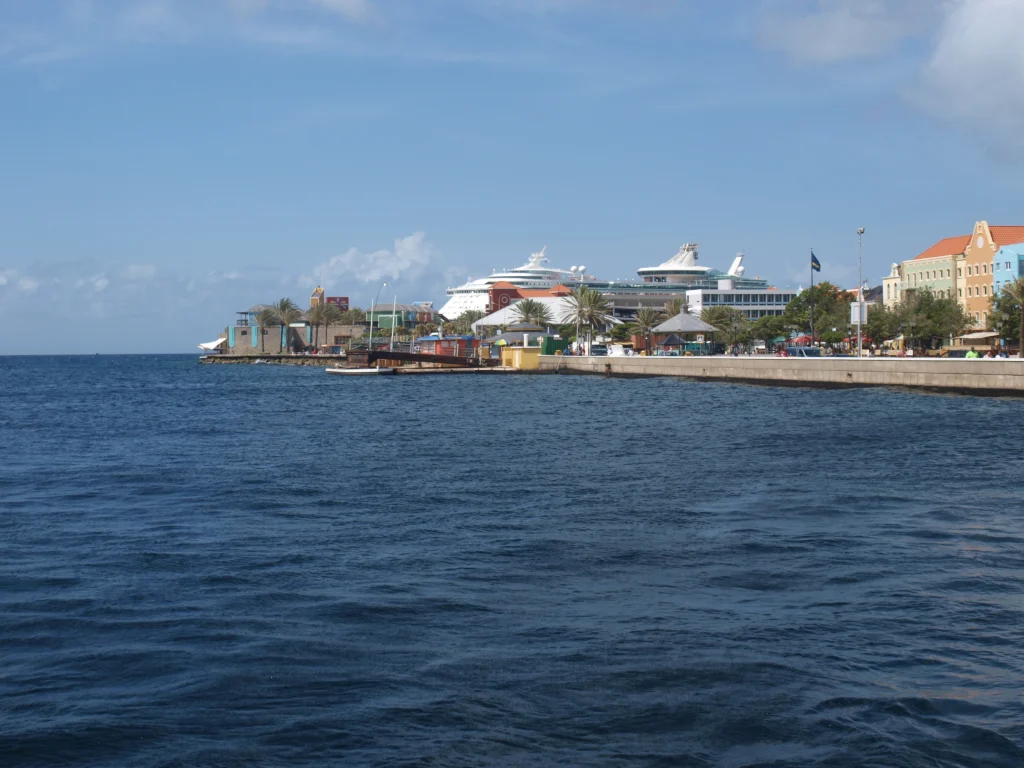 On specific days, the island experiences higher-than-average congestion, making it beneficial to be aware of the schedule to avoid the busiest periods of the week.
In this blog, we will explore everything you need to know to make the most of your time in Curaçao, from understanding the cruise port schedule to exploring the island's treasures.
Understanding the Curaçao Cruise Port Schedule
The cruise port schedule is your roadmap to a successful visit to Curaçao. It outlines when ships arrive and depart, giving you a clear picture of how much time you have to explore our dushi island. To make the most of your trip, it's convenient to understand this schedule.
The schedule typically includes details about the types of ships that visit Curaçao, such as large cruise liners, boutique ships, and luxury vessels. 
It also highlights the frequency of arrivals and departures, which can vary from day to day.
The Curaçao Cruise Port Schedule also shows the name of the pier where the ships dock. This is convenient to know when booking a shore excursion. 
To stay updated and check the latest schedule, we refer to the official website of the Curaçao Ports Authority. 
The Curaçao cruise season typically spans from November to April. During this period, the Curaçao port sees daily arrivals of cruise ships, with some days hosting up to a maximum of four ships.
The Curaçao Cruise Port
Now that we know the details of the schedule, let's take a moment to appreciate the Curaçao cruise port itself. Nestled in the heart of Willemstad, the island's capital, this port is a hub for cruise ships of all sizes. 
The various piers can accommodate multiple vessels at once, making Curaçao a significant destination in the Caribbean cruise industry.
Cruise ships docking at the Curaçao port are met with amenities and activities to enhance their passengers' experience. From cultural heritage to local art, excursions, restaurants, and shops, there's no shortage of things to do and explore within the port.
Planning Your Visit
To ensure a memorable visit to Curaçao, smart planning is essential. Start by researching different cruise lines and itineraries that include Curaçao in their routes.
Consider factors such as the length of your stay on the island, the activities you want to pursue, and your budget.
Booking a Curaçao Shore Excursion in advance is a smart move, as popular attractions can get crowded, and availability may be limited.
Don't forget to pack essentials like sunscreen, comfortable walking shoes, and swimwear to fully enjoy Curaçao's beaches and outdoor adventures.
We suggest to book your Shore Excursions online. Check our Tours & Excursions page for more information about the different kinds of activities and where to book. 
Arrivals at the Curaçao Cruise Port
As your ship arrives at the Curaçao cruise port, you'll be greeted by the amazing views of Willemstad's colorful waterfront. 
Expect a smooth disembarkation process, but be prepared to clear customs and immigration. Make sure you have all the necessary travel documents.
Once ashore, you'll find various transportation options to explore the island. From guided tours to rental cars, the Curaçao tour operators offer a range of choices to suit your preferences and interests.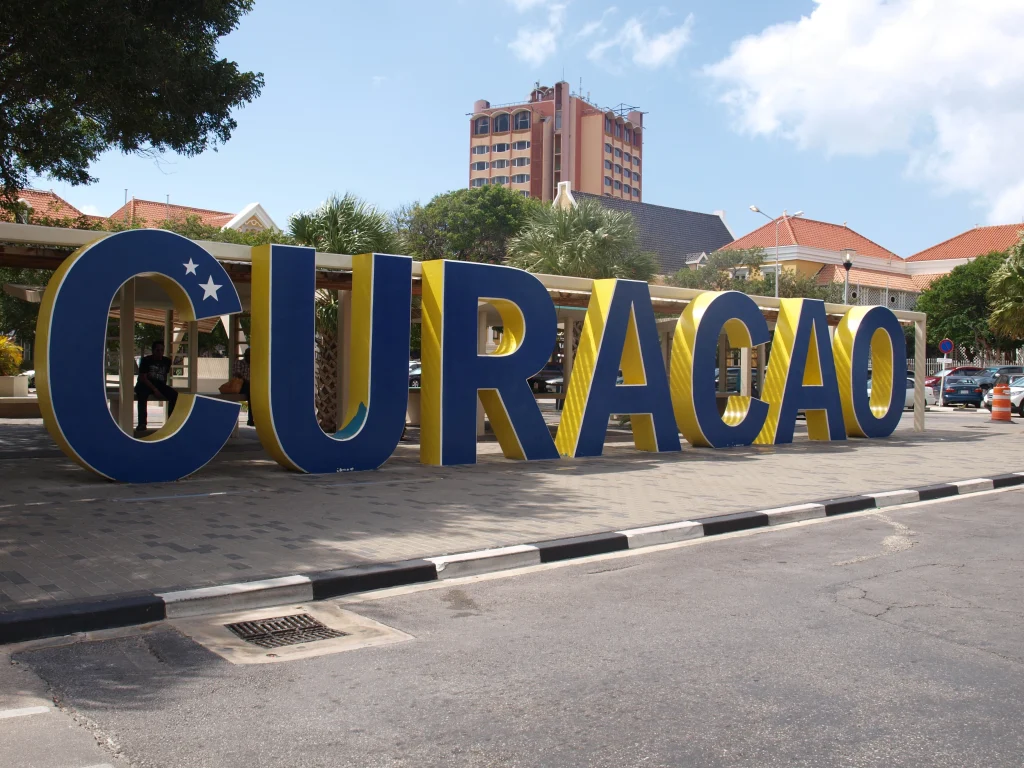 Making the Most of Your Time
With limited hours in port, efficient time management is crucial. Plan your day carefully to maximize your experience. 
Prioritize must-see attractions, but also leave room for spontaneity, as Curaçao, and especially downtown Willemstad has a way of delighting explorers with hidden gems around every corner.
Balancing relaxation and exploration is key to enjoying your time on the island fully. Whether you're lounging on the beach or immersing yourself in local culture, Curaçao has something for everyone.
From my personal point of view I would suggest to discover the city center of Willemstad in the morning and head to the beach in the afternoon. The cruise ships dock right in the city center, so it's easy to get around.
Departure and Reboarding
As your day in Curaçao draws to a close, make sure to follow the cruise port's departure process. Timing is essential, so be mindful of the ship's departure time and factor in any possible delays. Aim to return to the port with ample time to clear security and reboard the ship comfortably.
Using the Curaçao Cruise Port Schedule to avoid crowds
Some people use the Curaçao Cruise Port Schedule to avoid crowded places like downtown Willemstad and popular beaches such as Mambo Beach, Cas Abao and Playa Grandi. 
Understanding the peak days and quieter hours for visiting attractions is quite useful. Armed with this knowledge, you can make informed decisions about whether to head to the beach or explore a lesser-known landmark that tends to be missed by cruise passengers.
To assist with this planning, you can consult the official Curaçao Cruise Port Schedule mentioned in the paragraph above.
Conclusion
Understanding the Curaçao cruise port schedule is the first step toward an unforgettable visit to this Caribbean country. 
With a well-planned itinerary, a sense of adventure, and an appreciation for the island's beauty and culture, your Curaçao cruise experience is sure to be one for the books. 
You can also use the Curaçao Cruise Port Schedule to avoid crowds, or just to check which vessels are in the port today. 
This can be quite useful if you plan to visit downtown Willemstad and capture photos of the arriving cruise ships.
Additional Resources
For the latest cruise port schedule and other valuable information about Curaçao, visit the official Curaçao cruise port website. 
When planning your one-day-stay on our island, I highly recommend reading our extensive Cruise Guides for more Curaçao travel information. Happy sailing!