Swimming with sea turtles, visiting the hato caves, or would you rather explore the streets of Willemstad? Curaçao is an island to discover by car. However, if you do not want to rent a car, booking a taxi can also be an option.  
Getting a taxi in Curaçao is a safe and reliable option to discover the island. All cabs in Curaçao have fixed prices so you always have an accurate indication of how much your ride will cost. Ask the driver how much the ride will cost to avoid misunderstandings. 

Is taking a taxi a safe option in Curacao?

 
Based on our own experience, taking a taxi in Curacao is a safe option. However, make sure you take an official one. You can recognize an official taxi by the license plate number. The license plate numbers in Curacao have always TX – at the beginning followed by a number.  
How to get a taxi in Curaçao

 
It is not that difficult to arrange a taxi in Curaçao. You can ask at the reception of your hotel to call one for you. They can also provide you a business card from a cab driver or local dispatcher.  
You can find taxi ranks at Punda, Otrobanda, Curaçao Cruise Port and Hato International Airport.  
Mambo Beach and Jan Thiel do not have an official stand, but it will be easy to find one since they constantly bring people to these commercial beaches.  
Facebook groups about Curaçao are a great place to score a drivers phone number. Tourists will share their experience and recommendations in the group and this information can be of great help for future visitors.  
Exploring Curaçao has created a Facebook group, Curaçao Travel Guides & Tips, where tourists can share their advice and tips with future visitors. We are active admins in this group and answer all your questions about our beautiful island.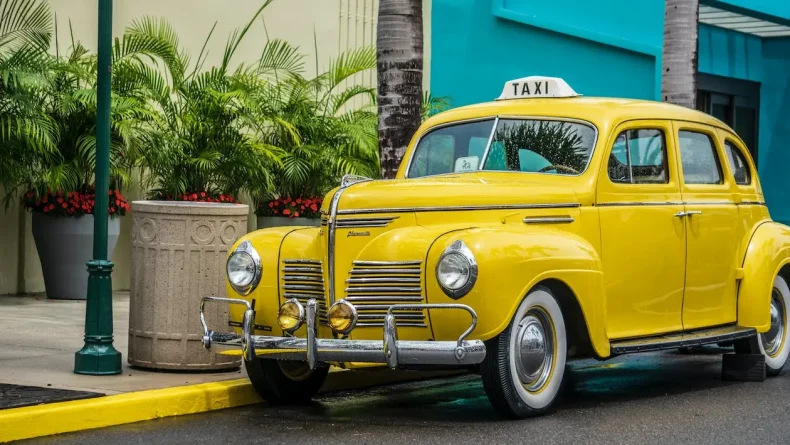 Getting a taxi at the airport

 
It's quiet easy to find a cab at Hato Airport. The taxi rank is on the right side of the departures hall. You will be warmly welcomed by the driver. Most of them are really great. They are helpful and tell first-time visitors all about the island. It's like getting a mini tour while driving to your accommodation. 
Getting a taxi at the cruise port

 
Cruise passengers can find the taxi stand at the end of the pier. A cab can take you to the famous beaches, but of course you can also arrange a tour with the driver yourself. 
Taxi rates in Curaçao

 
Though the rates are standardized by the government, taxi prices in Curacao can be pretty expensive. We will share a list of rates per destination, with departure from Curaçao International Airport. It gives you an indication of estimated costs per distance. 
Blue Bay, Piscadera, Mariott, Dreams etc. is about 30 USD. 

 

Willemstad, Mambo Beach, Avila and Sunscape area is approximately 40 USD.  

 

Jan Thiel or Sandals costs around 50 USD.  

 

Is there Uber in Curacao?

 
No, unfortunately, there are no ride-sharing services like Uber or Lyft on the Island of Curacao. There are plans about implementing such an app service but it isn't live yet. 
When to take a taxi in Curaçao

 
Taking a cab is a great option when you want to go to a restaurant, beach club or the city of Willemstad. By doing so, you won't have to worry about anything regarding a ride to your destination. It is a fast en reliable way to get from A to B in Curaçao. Make sure you score a trusted drivers phone number so you can discus pick up times at your location. 
When should you not take a taxi

 
There are a few situations where I would not recommend getting a cab. If you want to discover the island and go to the beaches in Westpunt, it is better to book a tour. Especially if your group consists of 2-4 people. Booking a tour in Curaçao is much cheaper than a cab fare.  
More information about available tours and pricing can be found on our Tour & Excursion page. 
We hope this post has informed you well about the taxis in Curaçao. If you have any questions, feel free to ask them in the comments. We wish you a pleasant trip to Curaçao.