Curaçao offers a perfect blend of natural beauty and cultural diversity that makes it a must-visit destination for travelers seeking a one-of-a-kind Caribbean experience. 
There are numerous reasons why you should visit Curaçao. However, the majority of tourists ultimately recognize the colorful architecture, excellent snorkeling and diving prospects, and the friendly local people as pivotal incentives for journeying to the island.
It was 2011 when I visited Curaçao for the first time and instantly fell in love with the island. I was struck by its vibrant colors, friendly people, and the natural beauty that adorns the island from east to west.
A year later, I relocated to the island and embarked on a career in the local tourism industry.  From a professional standpoint, I began perceiving the island from dual perspectives: as a resident and as a tourist, each offering a unique vantage point of Curaçao.
That's why In this blog post, we'll delve into 12 compelling reasons why Curaçao should be on your travel radar. Supplemented by personal experiences and insider info from my own local perspective.
Curaçao has 38 unique beaches
Curaçao boasts some of the most pristine beaches in the Caribbean (38 in total!), each with its own unique charm. 
Whether you're relaxing on the powdery white sands of my favorite beach Kleine Knip, diving into the crystal-clear waters of Cas Abao Beach, or enjoying the vibrant atmosphere of Mambo Beach, the island's coastline is a haven for sunseekers and snorkelers.
Each Curaçao beach has something different to offer. It's up to you to go out and explore them all!
There's a Diverse and Colorful Underwater World
Diving enthusiasts will find a paradise beneath the waves of Curaçao's shores. The coral reefs are alive with a kaleidoscope of marine life, offering an unforgettable underwater adventure. 
The Mushroom Forest's surreal coral formations and the sunken Tugboat wreck are just two examples of the many remarkable dive sites waiting to be explored.
Divers visiting Playa Porto Mari can anticipate encountering a double reef, while Alice in Wonderland stands out as one of the most enchanting diving locations along the western coast of the island.
Willemstad has a UNESCO World Heritage Status
Willemstad, the capital city of Curaçao, is a living testament to the island's history and charm. Its UNESCO World Heritage status is well-deserved, with the iconic pastel-colored buildings of Handelskade lining the waterfront and the charming Queen Emma Bridge connecting the city's two halves, Punda and Otrobanda.
Curaçao has a Distinct Culture and Heritage
Curaçao's unique blend of European, African, Latin, Jewish, Asian and Caribbean cultures has given rise to a vibrant local identity. This is reflected in everything from the music and dance to the flavors of its cuisine. 
Don't miss out on experiencing the celebration of Carnival, Koningsdag (Kingsday), and Dia di País Kòrsou (Day of the country of Curaçao). 
Discover vibrant community markets, culinary stalls, and lively festivals to deeply engage with the local culture and way of life.
The locals are super friendly
One of the island's most endearing qualities is the warmth of its people. Locals are known for their friendly and welcoming nature, creating an atmosphere of hospitality that adds to the overall experience of visiting Curaçao. 
Interactions with locals often leave a lasting impression on travelers. People greet you with a smile and you will hear lots of 'Bon Dia's' when strolling around in the streets of Willemstad. It always makes me realize that the true beauty of Curaçao is its residents.
Year-round sunshine is guaranteed
Curaçao enjoys a delightful year-round arid climate, making it an attractive destination at any time. Daytime temperatures typically range between 29°C (84°F) and 32°C (90°F), while nighttime temperatures seldom drop below 25°C (77°F).
Born in Europe, I really enjoy spending Christmas and New Year in the warm climate of the tropics. Snow is out of the question, but a Margarita at The Pirate Bay definitely makes up for that. 
The Colorful Historic Neighborhoods are a photographer's dream
Punda, Pietermaai, Scharloo and Otrobanda, the historic neighborhoods of Willemstad, are a photographer's dream. The capital's cobblestone streets wind their way past pastel-hued buildings, creating an atmosphere that's both charming and romantic. 
While strolling through these neighborhoods, be sure to pick up souvenirs and local crafts from the many shops around Heerenstraat and Hanchi Snoa. Relax at one of the many café's and enjoy a freshly squeezed glass of Awa di Lamunchi.
The Local Cuisine is delicious
Food lovers are in for a treat on Curaçao. The local cuisine is a tantalizing fusion of flavors, influenced by the island's diverse heritage. 
Taste traditional dishes like Keshi Yena, a savory stuffed cheese, Karni Stoba (beef stew), and Bitterballen, crispy Dutch-style meatballs. Fresh seafood and tropical fruits add a burst of exotic flavors to every meal.
Curaçao nightlife is Simply Amazing

As the sun sets, Curaçao comes alive with a dynamic nightlife scene. From beachside bars to energetic clubs, the island offers a range of options for those seeking entertainment after dark.
Mambo Beach is the place where you can find the best happy hours on the weekends. The streets of Pietermaai offer a vibrant scene with several bars, restaurants and clubs. 
Dance to the rhythm of Salsa, Caribbean beats, and international hits, crafting unforgettable moments as you revel in the vibrant spirit of Curaçao's lively party scene.
The island is located outside the hurricane belt
Curaçao has a unique geographical advantage as it lies comfortably outside the hurricane belt.
Situated strategically outside the usual paths of these powerful tropical storms, Curaçao enjoys a relatively stable climate and a sense of security from the devastating impacts of hurricanes that often affect other neighboring regions. 
This exceptional positioning has made Curaçao attractive for travelers seeking year-round tranquility in the Caribbean region.
Unique Accommodations
The island offers a diverse range of accommodations that cater to a variety of preferences.
From luxurious beachfront resorts with stunning ocean views and top-notch amenities to charming boutique hotels nestled within the vibrant Willemstad neighborhoods, the options are plentiful. 
For those seeking a more immersive experience, vacation rentals like AirBnB, VRBO and private villas provide a home away from home, often equipped with full kitchens and private pools. 
Additionally, budget-friendly options like guesthouses and hostels offer a comfortable stay on Curaçao without breaking the bank. 
Also read: 12 Reasons Why You SHOULD NOT Visit Curaçao
Curaçao has Many Options for Excursions

There are lots of different types of excursions for different people. There are always activities to cater to everyone's preferences. Here are a few examples of tours and excursions available in Curaçao:
Beach hopping tours
Historical tours
Snorkel and diving excursions
Boat trip to Klein Curaçao
Sunset boat tours
Cooking workshops
Culinairy tours
ATV tours
Swimming with sea turtles
Hato cave tour
Looking for a fun island trip? Check out these excursions on Viator. They have a large selection of tours and excursions, so I'm sure you will find the right activity that will meet your needs.
Booking any of these tours using the affiliated links and Viator widgets in this blog, you are supporting Exploring Curaçao without any additional expenses on your part.
Your support plays a big role in the expansion of our website and community, allowing us to provide more guides and valuable tourist information for our readers. 
Swimming With Sea Turtles Half-Day Tour
Transportation to Turtle Beach
Friendly Local Guide
Usage of Snorkling masks
Bottled water
Hotel or Cruise Pick up / drop-off
-> Book This Tour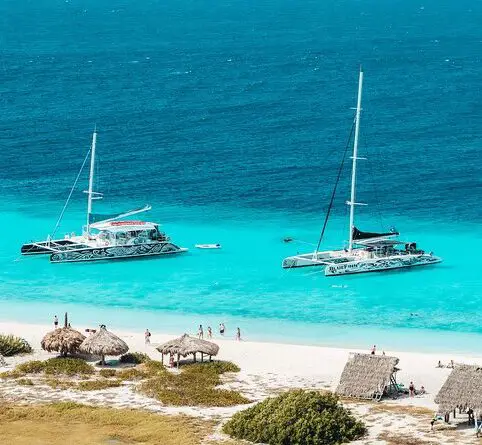 Klein Curaçao Tour
Explore the deserted Island of Klein Curaçao.
Cruise the ocean on a Catamaran
Barbecue Buffet Lunch
Unlimited drinks
Spot turtles and tropical fish
Visit the abandoned light tower
Visit the stranded Shipwreck
Relax on the Pearly White Beach
-> Book This Tour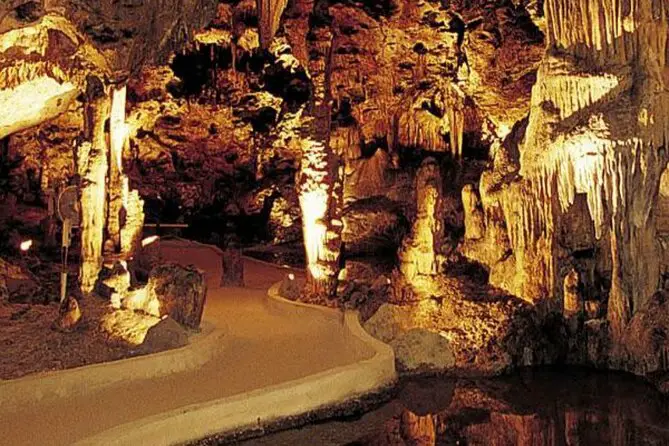 Hato Caves, Flamingo and Beach
Pick up at Cruise or Riffort Mall
Hato Caves
Flamingo Sanctuary
Kokomo Beach
Colorful Willemstad
Great Tour For Cruisers!
-> Book This Tour