As authors of this blog, we are super excited about Curaçao. Ideally, we would like to introduce everyone to this piece of paradise we love. However, we also need to take a look at some of the disadvantages of the island. 
For this time we will be honest and discuss some of the reasons why you shouldn't visit the island. Maybe Curacao is not for you and you better find out the cons before your trip is booked. 
Every place has its pros and cons. And before we book a holiday, we first want to find out whether the disadvantages of that place outweigh the positive aspects.  
We can therefore imagine that you also want to be aware of the lesser sides of Curaçao. Perhaps the cons of going on vacation to Curaçao can be a decisive factor for your holiday. 
Some of the cons should be taken with a grain of salt and personally, I firmly believe that the advantages of exploring a beautiful destination such as Curaçao far surpass the disadvantages.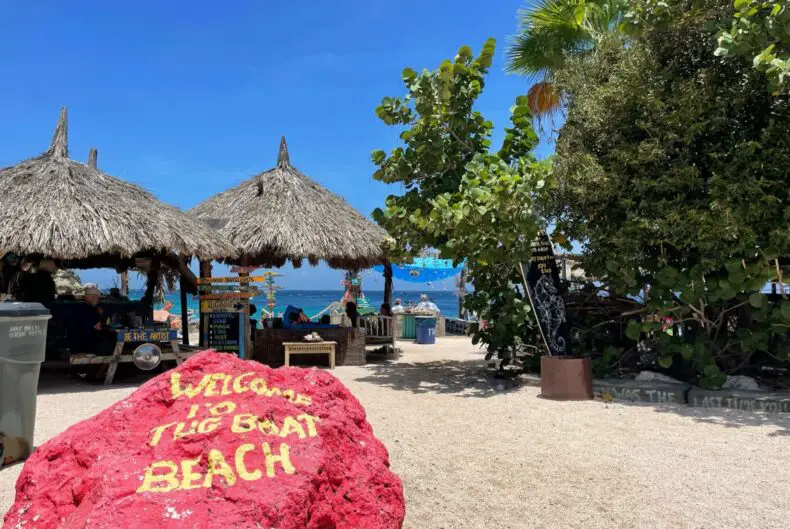 There are no long stretches of beach 
Those who expect stretched beaches in Curaçao will be disappointed. The island has 38 beaches and these are generally small. This is because most of the beaches are located in intimate coves. You can find popular beaches such as Grote Knip, Playa Lagun and Cas Abao Beach between majestic rock formations. 
Most beaches are rocky 
If white sand beaches are high on your priority list, you'd better visit a different island. Most of the beaches are made up of coral and pebbles. It is therefore recommended to bring water shoes. Take also your snorkeling equipment with you!  
At the coral and pebble beaches, you will find a lot of tropical fish and other sea creatures. They prefer to swim near the rocks than on a sandy bottom, so snorkelers will be in for a treat! 
The fact that there are many rocky beaches does not mean that there are no sandy beaches at all. Curaçao has various natural cream-colored sandy beaches and several man-made (commercial) beaches that are worth paying a visit. 
Everything is a bit poko poko 
Curaçao residents take their time, and many tourists that are used to punctuality have to get used to that. It may take a little longer to get the bill or for the bus to arrive. Motorists sometimes stop (and block the road in the process) to talk to passers-by.  
It is important not to annoy yourself and to just go with the flow. Poko poko (take it slow) is a lifestyle and you better get used to it.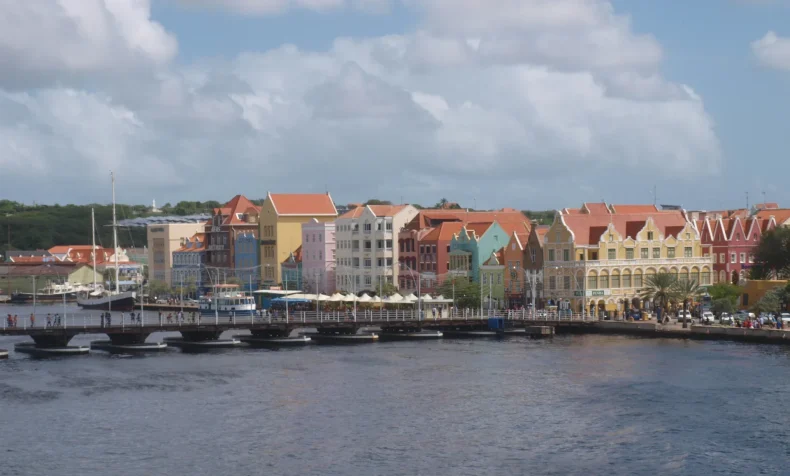 Curaçao is not a cheap destination to visit 
Curacao is not a cheap destination to visit. The average costs of daily life are equal to or more expensive than in the United States or Europe. This is because almost all products have to be imported so that the extra costs are passed on to the consumer. Taxis on Curaçao are pricey. For a 25-minute ride you pay around $50.00. 
It's always warm  
Are you someone who can't stand the heat during summer days? Then I would not recommend Curaçao as a holiday destination. The temperature is 30 degrees (86 F) all year round. Also in the winter season during the Holidays.  
At night the minimum temperature does not fall below 25 degrees (77 F). Most accommodations have air-conditioning units, but if not, you'd better prepare for a hot, sweaty night. 
Public transportation is not that good 
Public transport is not extensive and reliable. You have a network of large buses and in addition, many minibusses are driving around to pick up people at random places. The large buses are often late and the small buses do not run at fixed times. 
You can use public transport without any problems if you go from Willemstad to a destination elsewhere on the island. The way back is a different story. Depending on your destination, there is often no bus in sight.  
When I lived near Mambo Beach, a minivan would pass every 5 minutes to take me to town. My friend who used to live in Barber had to wait for hours for a bus to come by. You simply can't rely on the network.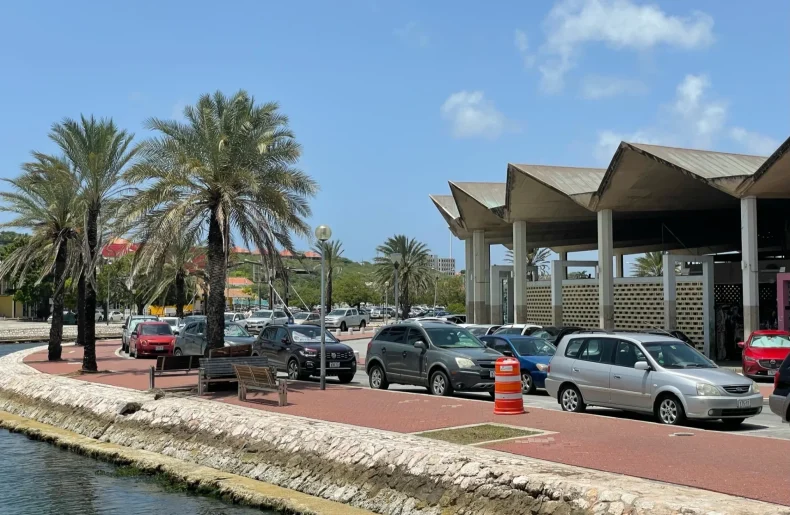 You need a car to get around the island 
In addition to that, I would say that you really need a car to get around the island. Popular beaches and tourist activities are far from the resorts and you also need a car to visit the supermarket. The infrastructure of Curaçao is not designed for walkers and cyclists, so this is not an option.  
Read: Do you need a car in Curaçao? 
The roads are full of potholes 
The next point of irritation has to do with the road network. The road surface is full of potholes and is downright bad. You need constant focus to avoid potholes on the road.  
If you don't watch out, you'll hit your head against the car ceiling.  
Many cars get damaged because of the bad roads. Be careful where you drive. Any damage is expensive and hopefully, you don't get stranded next to the road. 
The amount of stray animals is problematic 
There are thousands of stray dogs and cats in Curaçao and the circumstances are often horrific. The fate of the many stray animals is in the hands of volunteers, tourists, and foundations.  
As a tourist, you can contribute by bringing a bag of dog food to the foundations or by donating via their website. You can also buy a bag of food and feed the animals yourself during your visit to Curaçao.  
If you come across an animal in need, don't hesitate to seek help. Take him to a vet or ask for help via social media. There are always people willing to help and take care of this animal.
There's dry vegetation only 
Plants like cactuses and aloes are thriving in Curaçao's warm and arride climate, but the island has no subtropical vegetation as on the northern Caribbean islands. This is because Curaçao has a rocky surface and the island did not arise from a volcano. The climate is very dry and it rarely rains. These are not ideal conditions for colorful flowers and plants. 
Most tourists are Dutch 
Most tourists in Curaçao are Dutch, and if you don't like meeting Dutch people, I would not recommend to visit Curaçao. The Dutch are very friendly and open-minded but are also known for being loud. I know a couple of Dutch people who don't want to bump into fellow Dutchies during their vacation for this reason.
Also Read: 12 Reasons Why You SHOULD Visit Curaçao
There are a lot of lizards
Curaçao is full of lizards and iguanas. You can find them everywhere. On the streets, in open-air restaurants or perhaps in your hotel room. Lizards are fast little animals and often sneak in without you noticing. Bad news for people with herpetophobia who want to visit the island.