You don't need magic to travel. All you need is a destination. And if your destination is Curaçao, we can imagine you want to prepare your long-awaited trip as best as possible. Your first impression of the island will be upon arrival. That's why we will provide you with this guide containing essential information about Curaçao Airport.  
We will be talking about flights serving Curaçao, facilities at the airport, the Digital Immigration Card, how to get from Curaçao Airport to your accommodation and more. After all, to be prepared is half of the victory.  
Curaçao International Airport information
Hato Airport is the name of the international airport of Curaçao. Hato Airport, also known as Curaçao International Airport, receives flights from North America, South America, Europe and several destinations in the Caribbean.  
Most flights take place between Aruba, Bonaire and Curaçao. However, Curaçao International Airport is working on becoming a top Caribbean airport. The number of international flights is increasing every year.
Flights to Curaçao Airport
Curaçao International Airport welcomes travelers from all over the world. Most tourists travel to our beautiful island with flights from Amsterdam, Brussels, Toronto, New York, Newark, Miami and Charlotte.
It is also possible to travel to Curaçao from Bogota, Medellín, Paramaribo or Panama. This is just a selection of the many airports that serve Curaçao. The convenient location and extensive network make Curaçao a strategic hub in the Caribbean.  
In our latest and updated blog post you can read more information about all the flights to Curaçao.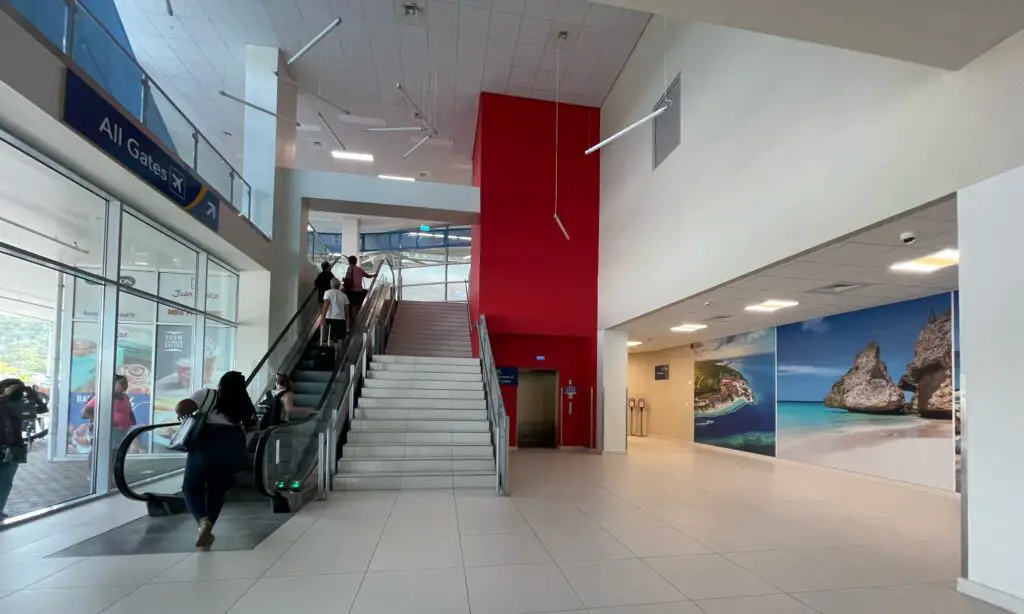 Arriving at Curaçao Airport
Upon arrival at Hato Airport, you must first pass the immigration desk to show your Digital Immigration Card.
The Digital Immigration Card is a mandatory form for all visitors arriving to Curaçao. Visitors can complete the Digital Immigration Card for their trip to the island both at home and at the airport. 
In our latest blog post you can read more information about the Digital Immigration Card 
After you have passed the emigration desk, it is time to remove your suitcase from the baggage claim and go to the security check.
At the security check, both checked baggage and hand luggage are passed through a scanner. From there it's a short way to the exit. Bon biní na Kòrsou! (Welcome to Curacao!)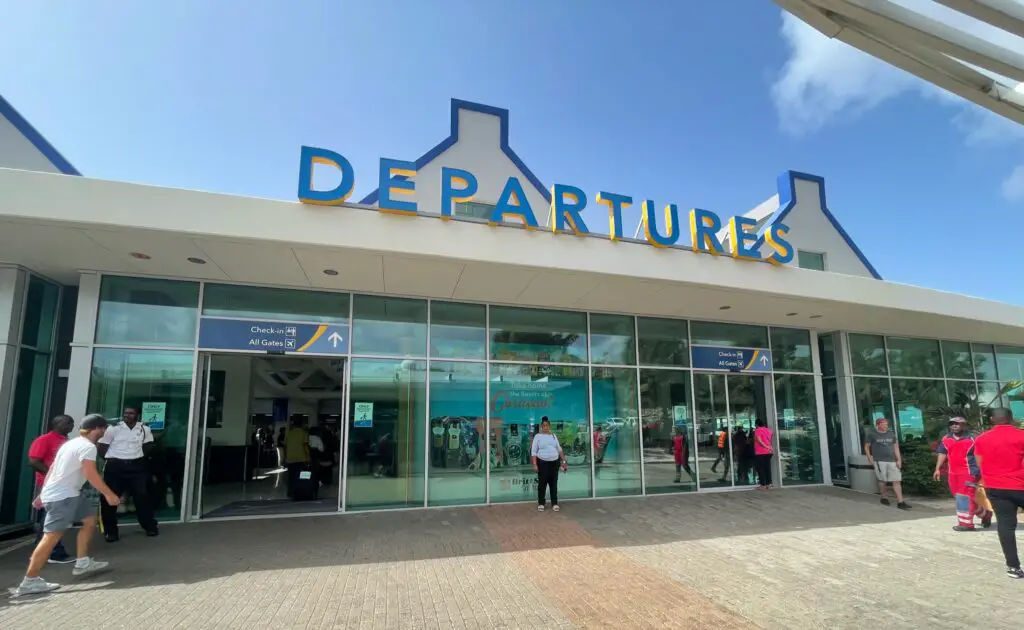 Departure from Curaçao Airport  
After checking in your checked baggage, you must take the escalator to proceed to the immigration desks and customs. After that it's time for tax free shopping!
Restaurants and bars offer cold drinks, fresh sandwiches, healthy meals and delicious snacks. There is something for everyone.  
Tax free shopping information
Curacao airport offers the opportunity to shop tax-free after customs. You can find competitive prices for perfumes, cigarettes, watches, liquors and jewelry. The latest electronics, gadgets and designer sunglasses are also for sale in various shops at the airport.
Do you want to buy a souvenir or a special gift for someone special at home? Several gift shops can be found both before and after customs. 
Location 
Curaçao Airport is located along the rugged north coast of the island. Upon landing you are welcomed by dry and thorny vegetation. The climate is subtropical dry and therefore does not have the jungle-like vegetation that is often associated with other Caribbean islands.  
Near Curacao Airport you will find the Caves of Hato, one of the many highlighted tourist attractions that you can visit on the island.  
The town of Willemstad is about 12 km away from the airport. In addition, it is only a half hour drive to well-known resorts such as Sunscape, Corendon Mangrove, Dreams, Zoetry, Blue Bay, Marriott Beach Resort and Sandals Royal Curaçao. 
How to get from Hato airport to your hotel 
There are many options to get from Hato Airport to your resort. Your tour operator or accommodation may offer a shuttle bus pick-up service. If not, these are your options: 
Take a taxi

Rent a car 

Take the bus 

Book a transfer yourself
Take a taxi 
The most convenient way to get from Hato Airport to your hotel is by taxi. The taxi rank can be found to the right of the exit of the departure terminal. There are fixed prices for taxi rides.  
To go to Blue Bay, Piscadera, Mariott, Dreams etc. is about 30 USD. 
The distance to Willemstad, Mambo Beach, Avila and Sunscape area is longer, so the price will be approximately 40 USD.  
A taxi from Curaçao Hato Airport to Jan Thiel or Sandals costs around 50 USD.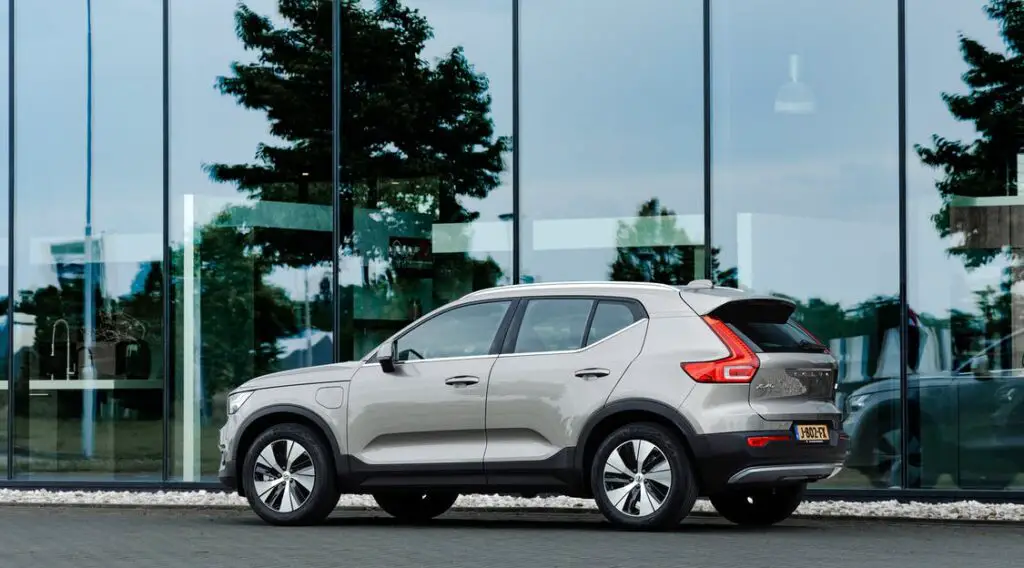 Rent a car at Curaçao Airport 
Want to get to your accommodation- and explore the island yourself? Your best option is to rent a car at the Airport during your stay in Curacao. Well-known rental companies such as Alamo, Avis, Budget, Hertz, National and Thrifty are represented at Curacao airport.
Take the bus 
Taking the bus is definitely the cheapest way to get to your hotel. However, it is not the most convenient way to travel. Especially if you have to carry a heavy suitcase.  
In addition, the bus does not stop at hotels and resorts, but takes you to one of the two bus stations in Willemstad. If your accommodation is in Punda or Otrobanda, then transport by bus is fine.
For more distant resorts, I would not recommend this travel option. A bus ride to Willemstad costs a few dollars, considerably less than transport by taxi. 
Book a transfer to your hotel 
You can book a transfer to your accommodation at Viator
The driver will be waiting outside of the arrivals terminal with a sign with your name. The driver will take you to your accommodation in a shuttle bus or minivan.
A return from your resort to Curaçao airport is often included in the price. check the conditions before booking.  

Curaçao Airport VIP Lounge information
After your vacation or business trip to beautiful Curaçao, it's time to travel back home. Premium passengers can use the VIP lounge at the airport. You will find the entrance to the VIP lounge after passing the security check.  
The VIP Lounge at Curaçao Airport is a spacious lounge. The ambiance is calm and modern. Free WiFi and electric outlets are available in the lounge. You can enjoy small meals and various drinks at the buffet.  
The seats are arranged in such a way that it feels like you are in a spacious living room. Very cozy, yet modern. As a guest in the VIP lounge you can also use the private toilets and shower room. Little travelers have also been taken into account, as there is a children's corner with games and toys
Are you not a premium traveler and would you like to make use of the VIP lounge and its amenities? For the amount of $32.00 you can get access to the lounge for the duration of 3 hours. 
Flying to Curaçao Airport
When landing at Hato Airport, you have the most incredible view over Willemstad and the many bays. Most of the times, the plane flies along the south coast, crossing the island before landing on the north coast. This gives you the oppurtunity to view the complete island from above.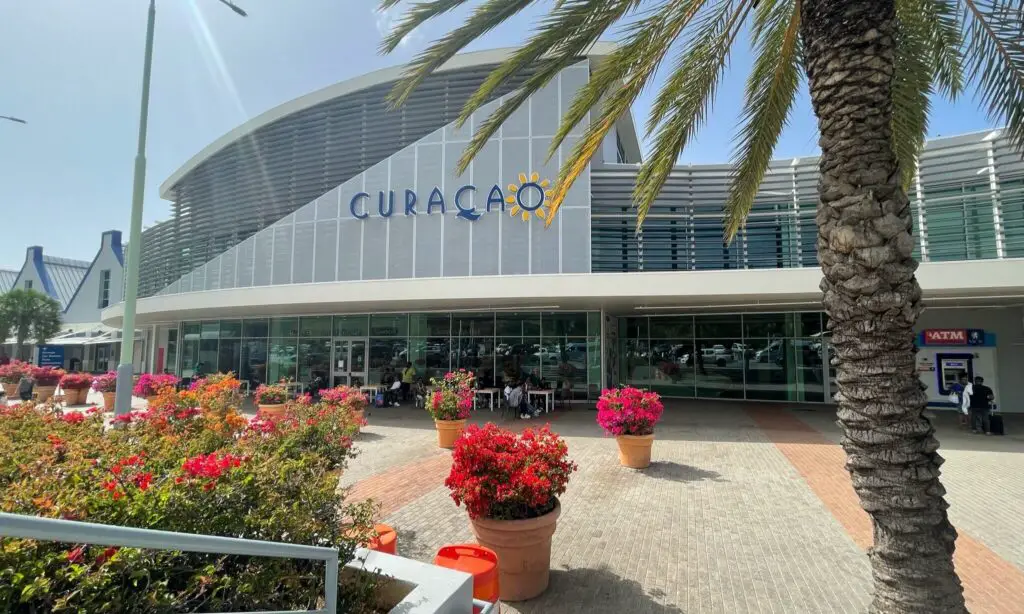 Have a dushi stay!
In Curaçao we have a saying: Once a visitor, always a friend. We wish you a bon voyage and a pleasant stay on our beautiful island. If you have any questions about Curaçao or the Airport, feel free to contact us through social media or the contact form on this website. Browse through our blog for more tips, activities and information about Curaçao!