Driving in Curaçao is pretty decent in general, but it might become messy from time to time. This is due to the driving style of some motorists and the many potholes on the road. In this blog, we will tell you all you need to know about driving habits and rules in Curaçao.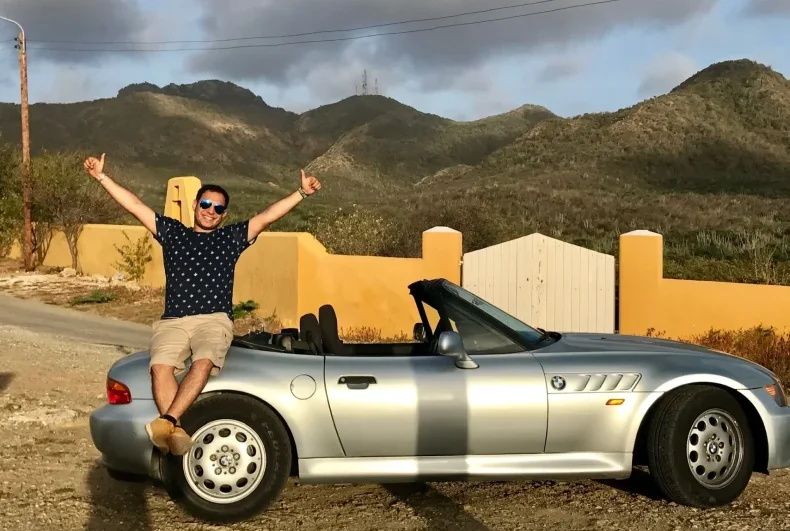 Driving Culture in Curacao

 
Every country has its share of neglectful and reckless drivers and there will always be a few drivers who drive too fast and forget to use turning lights, etc. The best advice is to keep a prudent distance from other vehicles at all times. Avoid confrontations by applying defensive driving as much as you can.  
Using the horn

 
There is something very curious. In Curacao, the horn is not only used for alerting other drivers and you might see more than often, drivers using the horn of their cars in a friendly way to demonstrate their gratitude to other drivers for giving them space to maneuver, or simply to salute one another. 
Using hand gestures

 
You might as well, see drivers with their hands outside their windows using gestures to indicate driving actions, call your attention about something, or simply wave at you and friends nearby. 
Stopping in the middle of the road

 
Sometimes drivers (locals and tourists) may stop for a quick chat for a drop-off or to ask for directions. If you can't drive around and overtake, be patient, most of the time it will take a few seconds or they will make space for you to pass.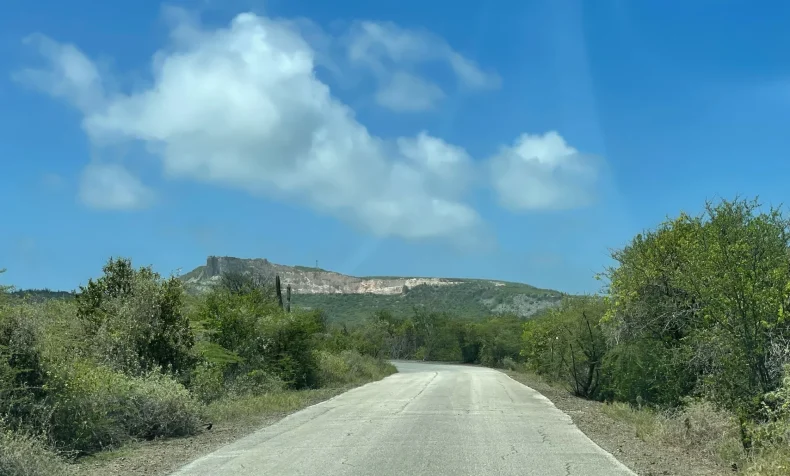 Driving rules in Curacao

 
Driving in Curaçao is not that different than in most parts of the world. There are general driving rules that apply to all motorists using public roads. We will share the most important driving rules with you. 
Cars drive on the right side (the same as the United States).
Seat belts are required at all times for all passengers while driving in Curacao.
Using a cell phone is not allowed while driving. Use your hands free.
Curacao uses the metric system. Distance is indicated in kilometers (km), and speed in kilometers per hour (kph).
Speed limits in Curaçao are 40 kph (25 mph) in residential and urban areas, 60 kph (37 mph) outside urban areas, and 80 kph (50 mph) on the avenues. Pay attention to the road signs indicating the speed limit.
In most situations, traffic from the right has priority, make sure you make eye contact with other drivers before turning.
At a T-junction, the traffic from the dead-end gives way to the vehicles from the principal road. 
Other than that, using common sense is the best advice we can give to anyone driving in Curaçao. Take it easy and adjust to the traffic.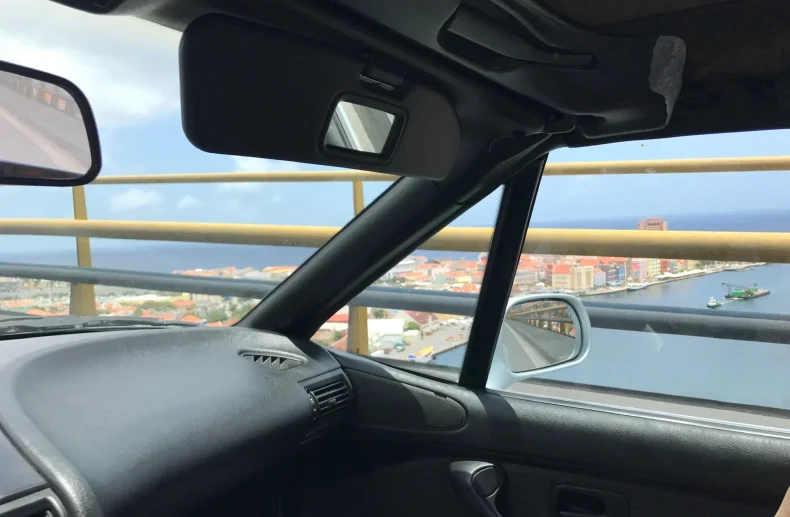 Using Google Maps in Curaçao

 
U can use Google Maps to get around in Curacao. Maps and information are most of the time correct and up to date. You might even take a look at the street view before you head to your destination so you can recognize the location you are looking for.  
You can also download Maps.me before leaving for Curaçao. Maps.me works offline and is pretty accurate. This is the perfect alternative when you don't want to buy a plan to use local network services.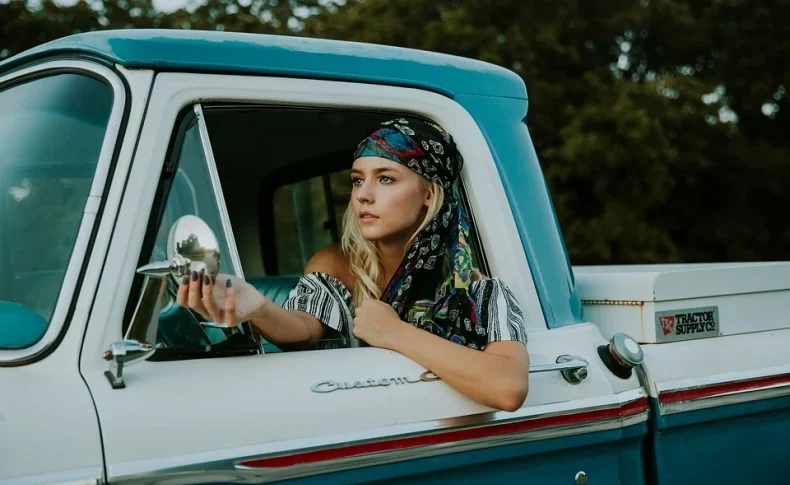 Driving in rainy weather in Curacao

 
It can be dangerous to drive in rainy weather in Curaçao. Roads can become slippery when they are wet, therefore driving in Curacao under rain or on wet roads requires some extra attention, even if it isn't raining anymore or after a drizzle.  
To avoid unnecessary situations, make sure you don't push the gas or the brakes too hard as you might lose control easily. Instead, go easy on your driving. Slow down before taking turns and keep a reasonable distance from other cars and vehicles.
Mind cross-lanes and pedestrians as painted sections of the road can be even more slippery.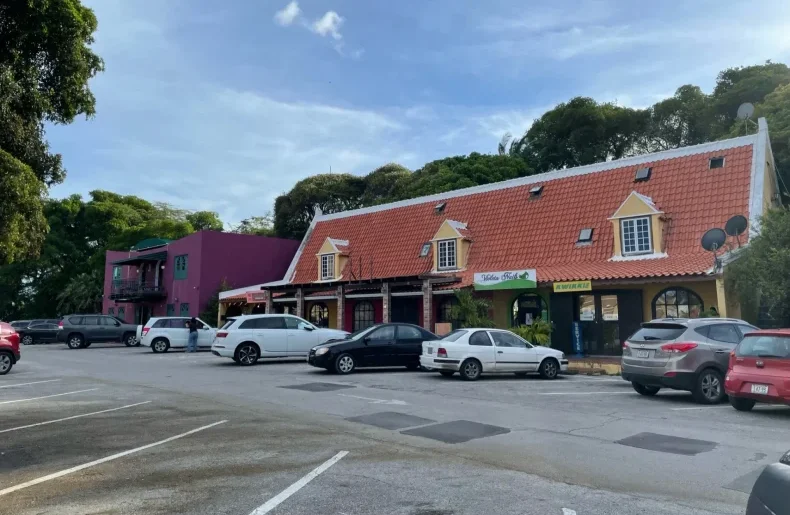 Parking in Curacao

 
Generally, parking is not much of a problem in Curacao. Sometimes, streets in Punda and Otrobanda can be clogged by locals and tourists, making the parking task quite challenging. If you find yourself in this situation don't waste too much time trying to park too close to the main squares. Find a parking spot in one of the streets nearby and have a walk to your destination.  
Is parking in Curacao Expensive?

 
Parking in Curacao is not expensive at all. You only need to pay a parking fee around the city center of Willemstad and the Curaçao International Airport. 
In Punda and Otrobanda you have to pay for a public parking spot, but rates are less expensive than in private parking garages. Make sure you have pre-paid enough time and remember to only use the marked spots. 
Besides parking at the designated areas, avoid obstructions. There are law enforcement officials that will write tickets and fines for the infraction and even set a wheel clamp depending on the circumstances. Watch out, as this may cause your parking expense to skyrocket. 
Are there parking meters in Curacao?

 
There are parking meters in Curacao, and they can be found in the city center of Willemstad. You can purchase parking time and pay with local coins and cards. Leave your parking payment receipt on top of your vehicle's dashboard so it is visible from the outside. Keep track of the time. 
Are there handicap parking spots in Curacao?

 
There are no handicap parking spaces all around in public streets, but in most private places you will find marked spots close to the entrance of stores. Most of the time people around are willing to help you to find a good spot.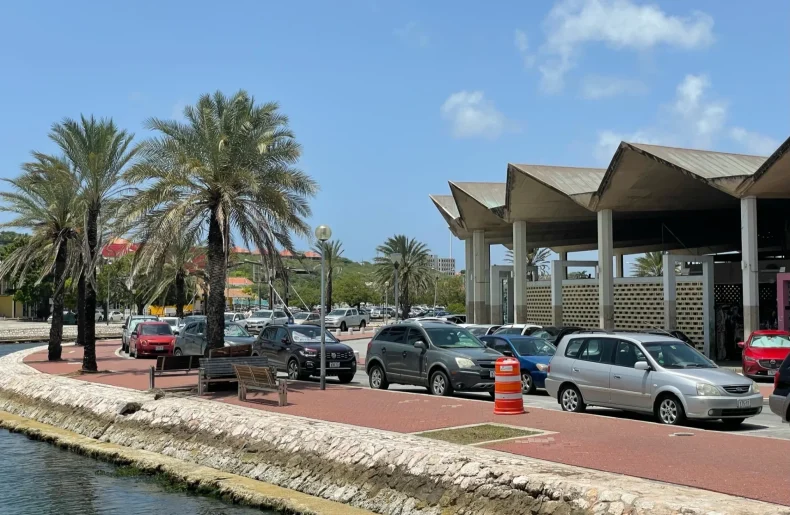 Leaving things in a parked vehicle

 
It is not recommendable to leave valuable items inside your parked vehicle. It doesn't happen 100% of the time, but lately, there have been reported broken windows and missing items that were left inside cars. 
Avoid leaving bags or items calling for attention inside your vehicle, and if for any reason you can't take them with you, make sure they are well hidden even before arriving at the parking area. Keep your items out of sight. 
A lot of people leave windows and doors open when they park their car. This way the window of your car doesn't get smashed when thieves are looking for valuables. I wouldn't recommend doing this with any car. This method worked perfectly fine when I drove a shitty car older than myself.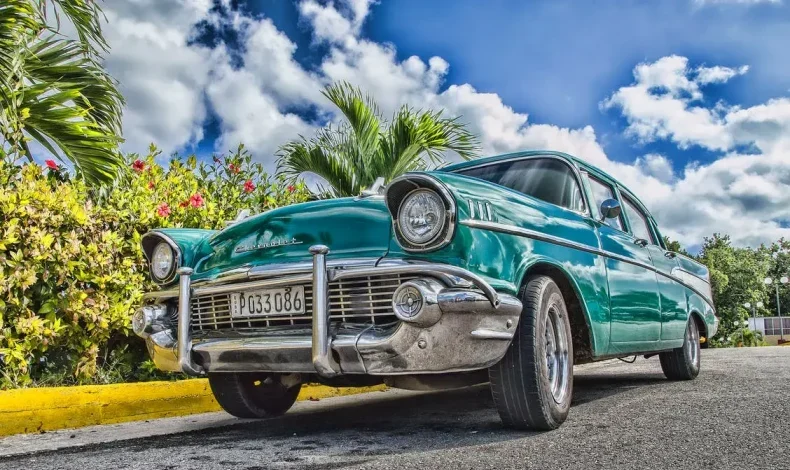 Discover Curaçao
We hope you have learned a bit more about driving in Curaçao. If you are looking for more information, check our Curaçao Island Guide for First-Time Visitors. 
Enjoy your stay on our beautiful island and if you have any questions about driving in Curaçao, don't hesitate to leave a comment or contact us through the contact form on our website.