Curaçao is full of hidden gems: beautiful sights that have not been discovered by the tourist crowd. Playa Gipy is one of those secret places where you can enjoy the serene environment of the island's west coast. This is an amazing place to visit if you want to see nature in its purest form. 
Playa Gipy is a small and quiet unspoiled beach on the westernmost point of Curaçao. You often have the beach to yourself, which is ideal if crowded beaches are not your thing. However, the sea can be rough so it is not recommended to swim outside the bay. 
What you need to know about Playa Gipy

 
Playa Gipy is very popular with locals and tourists who want to visit a quiet beach. If you want a different environment than the well-known commercial beaches, this is your place to be. Playa Gipy is not a beach where you stay all day. It is best to combine a visit to this beach with other nearby attractions. 
Playa Gipy is a small public beach. This means you don't have to pay to enter the beach. There are no facilities such as a beach bar, toilets or showers. So make sure you have enough water with you.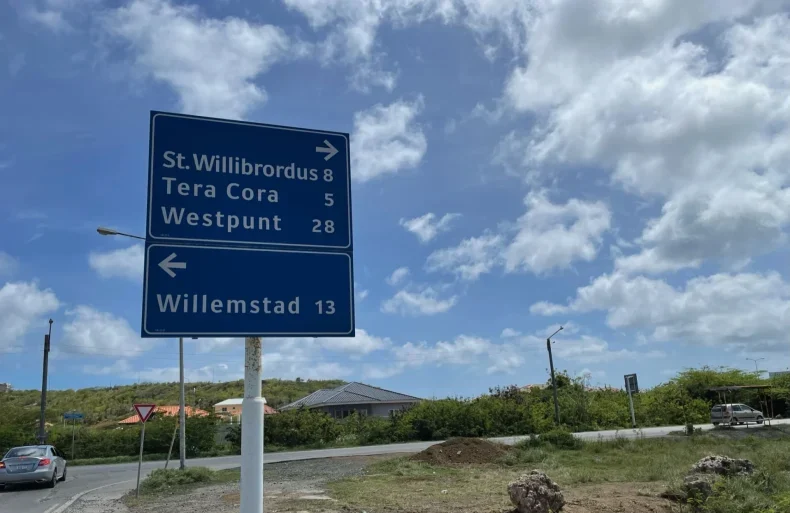 The location of Playa Gipy in Curaçao

 
You can find the beach near the village of Westpunt Sabana. Playa Gipy is the only beach situated on the north-western shore. The beach is known for its rugged character, which is typical for this side of the island. 
How to reach Playa Giphy

 
When you leave the city of Willemstad, take 'De Weg naar Westpunt' to drive to the western part of Curaçao. It's just one straight road ahead until you arrive in the town of Westpunt.  
When you have arrived in the village, take the exit towards Watamula. This is an unpvaved dirt road leading both to Watamula and Playa Gipy. Park your car at the Watamula blow hole. From here it is a 10-minute walk 
You can also park your car closer to the beach if you have mobility problems. Otherwise, I recommend walking from the natural blow hole to the beach. This way you can fully enjoy the environment. 
The rough Curaçao north coast
Because the beach is close to the north coast, the sea here can often be rough and unpredictable. The raging waves are beautiful to watch but can be dangerous to swim.  
On a calm day, you can go for a swim, as long as you stay in the bay. Go paddling along the seashore when the ocean is rough. Make sure to keep a close eye on weather changes and the intencity of the waves.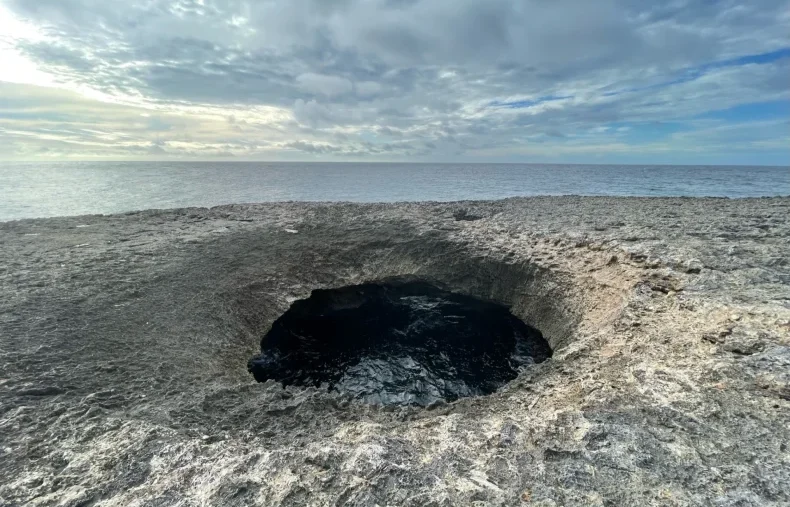 Things to do around Playa Gipy

 
Near the beach, you can find the Watamula natural blow hole. You can see rough waves crash through the hole in an underwater cave, creating a devastating blow upwards. It is a unique phenomenon to behold and well worth a visit if you are planning to go to Playa Gipy. 
But hold on, there is even more to experience in this area.  
For example, you can swim with turtles at Playa Piskadó. They come very close and this is a once-in-a-lifetime experience.  
You can also go cliff jumping at Playa Forti, taste the local cuisine at restaurant Jaanchies or relax on the pearly white beach of Grote Knip. 
If you can't get enough of the rugged nature, you can visit Shete Boka Natural Park. Here you can see how rough ocean waves crash in various bays and coves. The rugged north face resembles a rocky moonscape. So put on decent shoes when you visit both Shete Boka and Playa Gipy.