There is a lot of confusion about tipping in Curaçao since many people think that the western European standard is used. However, none of that is true because Curaçao has its own tipping culture. We break down some of the most common tipping practices on the island so you know exactly what to do and how much you should tip. 
Generally, tipping in Curaçao is 10%. This is just a guideline since most people round up their amount or put some extra cash on the table. Giving a decent amount of tip in Curaçao is highly appreciated, but not automaticly expected.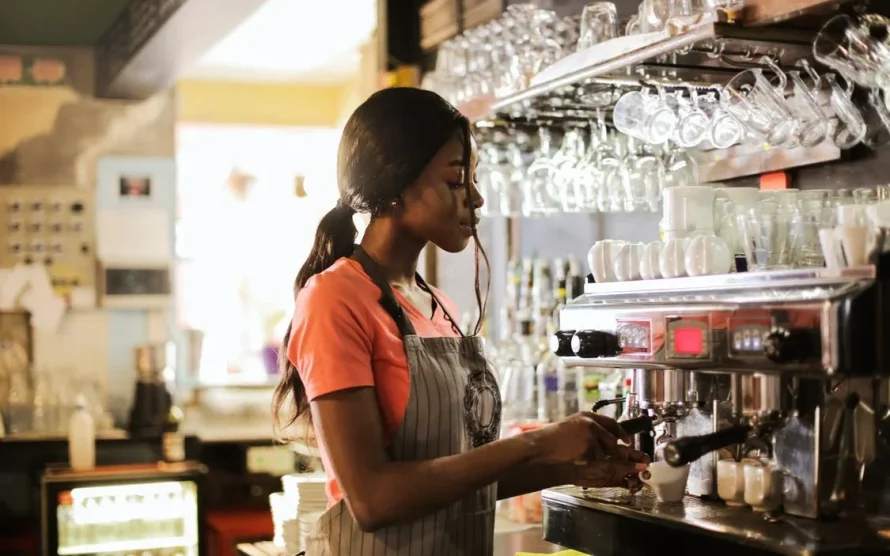 While in the past tipping a few Dollars or guilders could be considered a good rule of thumb, tipping traditions have evolved and are currently leaning more towards the American standards.  
However, the difference is that people in Curaçao do get a better salary than restaurant staff in the United States, and are generally not dependent on high amounts of tips. 
To determine which amount of tip is common, we have put together a comprehensive guide that will navigate you through different situations regarding tipping in Curaçao.  
Is tipping mandatory in Curaçao?

 
Tipping in Curaçao is not mandatory, but it is appreciated. Often, tipping is based on the quality of service, and not because one feels obligated to tip. 
There are three common ways to tip: 
A percentage of the bill

Round up the amount to be paid.
Leaving some coins or bills on the table.

 
It is up to you to decide which option to choose. 
Important: Service charge is not a tip

 
at some restaurant you will see that a percentage of service charge is added to your bill. Please note, this is not a tip. 
In Curaçao, the service charge is often used to contribute to fixed costs such as electricity and wifi. This amount will not be released as a tip for the staff. 
In addition, I would like to urge you to always tip in cash. In this way it is most likely your tip will reach the staff.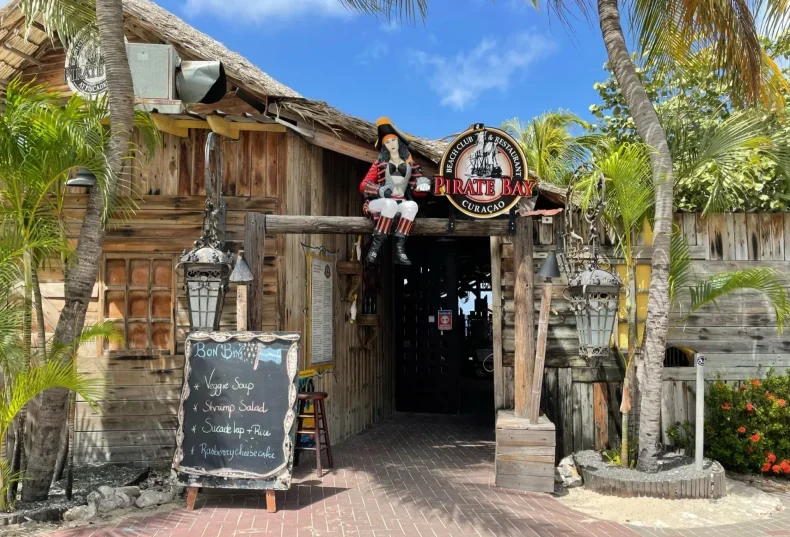 Where to tip and where not to tip

 
In principle, you can leave tips anywhere, but there are some sectors where it is more common to leave tips than in other sectors. Tipping does not deviate from international standards. Tip service providers as you would in your own country. 
Tipping in hotels in Curaçao

 
In hotels and resortinon Curaçao you will encounter several situations where you could tip. A small token of appreciation is usually given to bell-boys, restaurant staff, housekeeping, and front office agents. 
Bell boys usually receive a few dollars once they take your luggage to the room. In restaurants you tip as usual with the bill. 
To express appreciation to the housekeepers, many people leave an envelope in a prominent place in the hotel room. Write clearly on the envelope that this is a tip, otherwise the staff will think that you accidentally left it in your room. 
Would you like to thank the front desk for their service? Check if there's a tipping jar on the counter. It is also common to hand over an envelope when you check out. The amounts you leave at the front desk are often divided among the hotel staff. 
Giving tip at all-inclusive resorts in Curaçao

 
What About Tipping at All-Inclusive Resorts? Since this is a place where you have already paid for your stay in advance, there is sometimes confusion about this. 
Usually, you tip around $20.00 per day in All-inclusive resorts. You can tip everyone individually throughout the day or you can leave an envelope at the front desk at the end of your stay. 
Some all-inclusive resorts have a no tipping policy because tips are already included in the total price when you book your holiday. A well-known resort that has such a policy is Sandals Royal Curaçao. At this resort, you are only allowed to tip the butler or spa staff. 
To clarify the policy at your resort, it is best to inquire at the front office. 
Tipping etiquettes for restaurants in Curaçao

 
How much do you tip when paying your bill at a restaurant? We've clarified this matter a bit in some of the paragraphs above, but just for you to know:  
There are no unwritten rules for leaving a tip in a Curaçao restaurant. Many people calculate a percentage of the total bill where others leave a few guilders or dollars on the table. It is entirely up to you to decide this. 
Leaving tip at spas and beach massages

 
Tipping spa staff and masseuses is not standard practice in Curaçao. This is because this is not a common thing to do in Europe, and most of the tourists on the island are European. 
However, tips are always welcome and a good amount for tipping for a beach massage, is for example, 10- to 20% 
Should you tip your tour guide?

 
Generally, it is appropriate to tip you tour guide $10,00 to $15,00 at the end of your tour or excursion.  
For private tours you give more, for large group tours an amount of $10 is common. It is entirely up to you and most people tip based on the quality delivered. 
Tipping taxi drivers in Curaçao

 
Taxis in Curaçao are quite expensive, so giving a percentage of the fare is not automatically expected. Most tourists tip taxi drivers $5.00 to $10.00, mainly depending on the duration of the ride. 
Also read – Getting a Taxi in Curaçao: A First-timers Guide

Conclusion

 
Curaçao does not have a tipping culture as deeply rooted as in many of the North American countries. If the service provided in restaurants and hotels was good, a tip of around 10% is appreciated but not automatically expected. 
Although workers are not as reliant on tips as they are in the United States, they are always welcome as they are mostly paid minimum wage.