Kokomo Beach, a beloved destination among cruise passengers in Curaçao, is situated in close proximity to the cruise port in Willemstad, providing everything you need for a leisurely day at the beach.
Getting to Kokomo Beach from the cruise ship is most convenient by car. You have several options, including renting a car, hailing a taxi, or booking a shore excursion/ beach transfer that incorporates a visit to Kokomo Beach.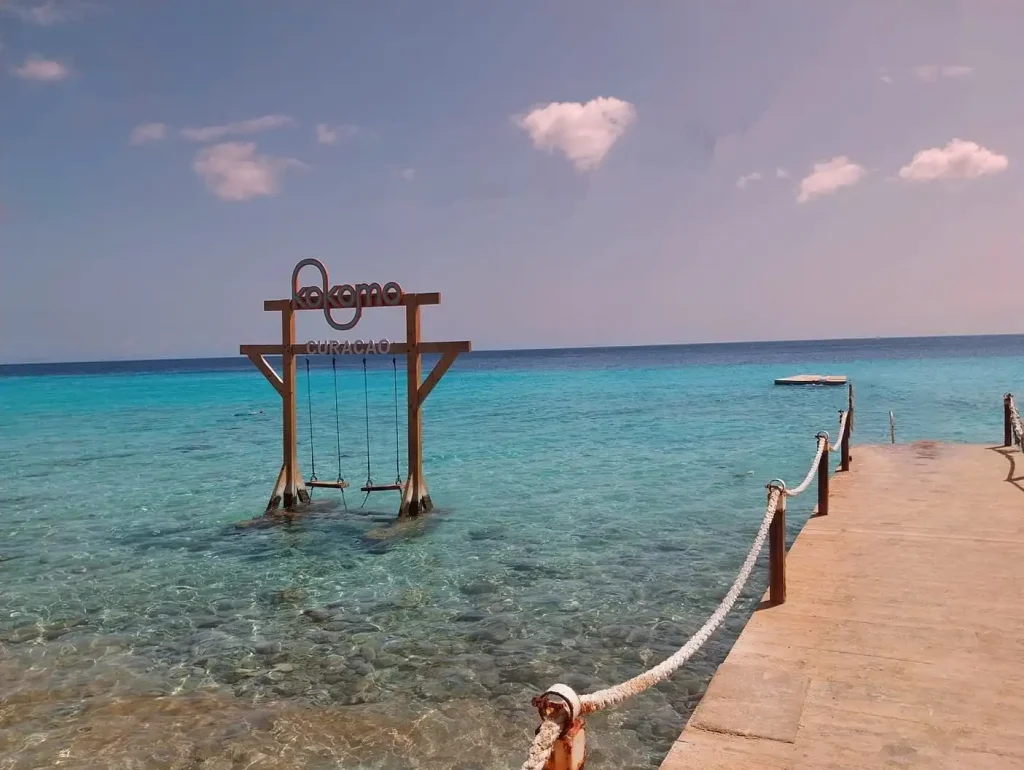 Getting to Kokomo Beach from the Curaçao Cruise Port
Many visitors opt to explore Kokomo Beach during a shore excursion or beach transfer, which makes the journey from point A to B seamless, allowing you to experience various attractions and get to know the island.
Another option is taking a taxi to Kokomo Beach, conveniently located right at the cruise terminal entrance. 
However, please be aware that due to increased demand when cruise ships dock, taxis may not always be available. That's why we recommend pre-booking a Shore Excursion to Kokomo Beach in advance.
How Far Is Kokomo Beach from the Cruise Port?
The distance from the cruise port in Curaçao to the entrance of Kokomo Beach is relatively short, approximately a 17-minute drive covering a distance of 12 kilometers or 7 miles. 
The journey is swift, affording you the opportunity to relax and watch the Curaçao landscape. Don't forget to enjoy the scenic view along the way, overlooking the three brothers' rock formations.
Directions to Kokomo Beach
Proceed eastward on Gouverneur van Slobbeweg in the direction of Baden Powellweg, covering a distance of 180 meters. Then, make a left turn onto Baden Powellweg, traveling 210 meters. 
Next, at the roundabout, take the third exit onto Pater Euwensweg, passing through one roundabout, and travel a total of 1.4 kilometers. 
Afterward, continue straight on Helmin Magno Wiels Boulevard for 5.0 kilometers.
Turn to the left onto Weg Naar Bullenbaai, covering a distance of 4.9 kilometers. Then, make another left turn, proceeding for 450 meters. You'll arrive at Kokomo Beach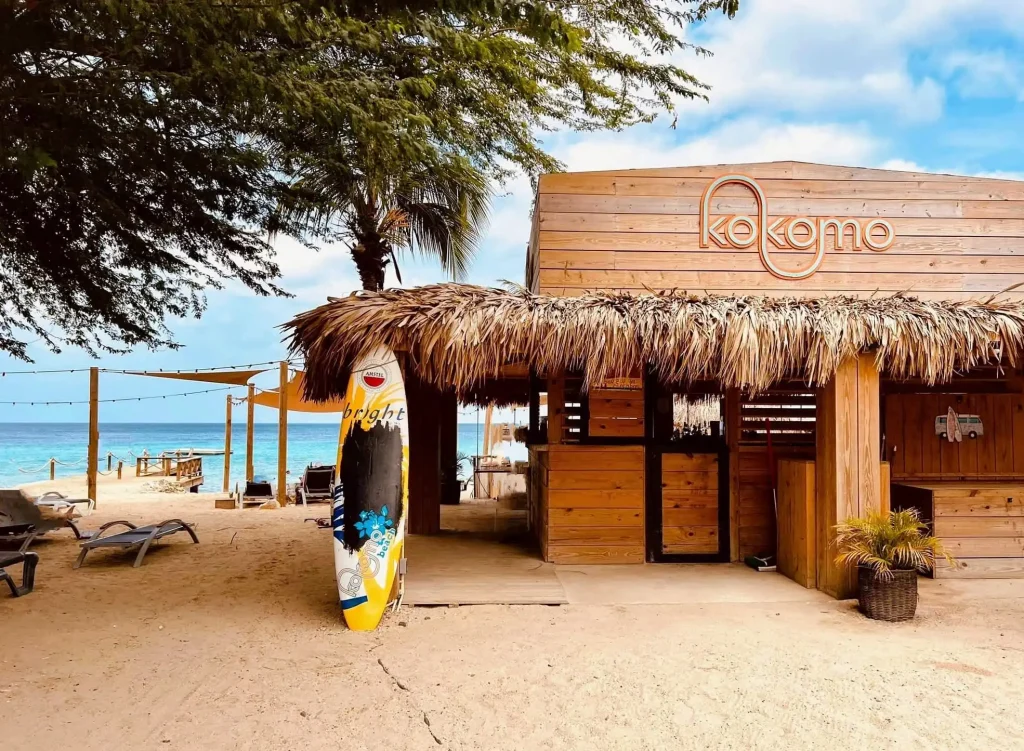 Can You Walk from the Cruise Ship to Kokomo Beach?
Walking from the cruise ship to Kokomo Beach is not advised. Despite being a one-and-a-half walk, the pedestrian infrastructure is not conducive, and the Curaçao climate can be unbearably hot for such a distance. Walking might lead to dehydration, which can adversely affect your health.
What You Need to Know About Kokomo Beach
Kokomo Beach, also known as Vaersenbaai, is a natural sandy beach located in the western part of Willemstad.
This beach is renowned for its convenient location and great snorkel opportunities. You spend your day on a beach bed and have lunch at the restaurant. 
Kokomo Beach is the ideal place to unwind, swim, relax, and dine, offering all the comforts for a delightful day by the shore.
Entrance Fee and parking
You don't need to pay any entrance fee to enter the beach. However, It is not a public beach where you can take your own food and drinks. Sun beds are available for rent at the beach. 
If you're planning to reach Kokomo Beach with a rental car, you can conveniently park in the large parking lot at Kokomo Beach. Parking at this location is free of charge.
Booking a Shore Excursion
A significant number of cruise passengers opt for a shore excursion that includes a visit to Kokomo Beach. 
City and Kokomo Beach
Punda exploring
View from Julia bridge
Kokomo Beach
Seru di Domi View Point
-> Book This Tour
This tour will take you to downtown Willemstad where you can explore colorful buildings, local cafe's and Curaçao culture. After sightseeing the capital of Curaçao, the tour will take you to Kokomo Beach for a lazy afternoon at the beach.
This city and beach combo offers the best of two activities when visiting Curaçao.
Alternatively, you can choose a direct beach transfer to Kokomo Beach, providing a non-stop journey to the beach and ensuring a return pick-up in the afternoon. 
For first-time visitors, a beach transfer is recommended over a taxi, as it guarantees a seamless trip to Kokomo Beach without the concern of finding a taxi for the return journey to the cruise port.
By booking a tour or beachtransfer through Viator, using the link on our website, you will support Exploring Curaçao at no cost to you.
Best Beaches near the cruise port
Numerous beaches are easily accessible from the cruise ship, all within an hour's drive from the Willemstad port. In addition to Kokomo Beach, you can explore other popular beaches such as Cas Abao, Grote Knip, Playa Piskado, or Mambo Beach.
If you're planning a visit to Curaçao by ship and wish to learn more about the beaches near the Cruise Terminal, don't forget to peruse our blog post: 
"10 Best Curaçao Beaches Near the Cruise Port." 
This resource has assisted countless cruisers in finding the ideal beach to suit their preferences.
Enjoy your one-day stay on our beautiful island!