As the world of travel evolves, a new trend has emerged that promises a more intimate and personalized exploration of Curaçao- private tours. 
A private tour in Curaçao gives a personalized and exclusive sightseeing experience that is tailored to the preferences and interests of your specific group or individual. 
Unlike a typical group tour where multiple people join together to explore the island's wonders, a private tour is designed for your party only.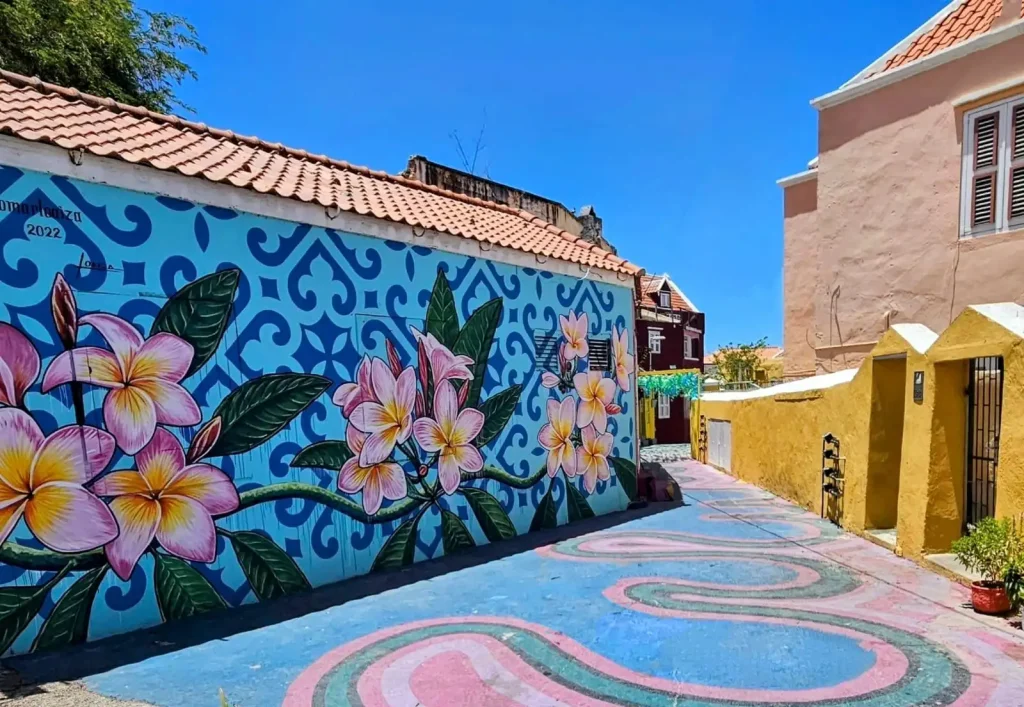 In this guide, we'll unveil the hidden treasures of Curaçao, delve into the advantages of private tours, explore the various types of experiences available, and provide you with insider tips from a resident point of view to curate the perfect journey.
Taking a private tour in Curaçao
In a private tour of Curaçao, the itinerary, pace, and activities are customizable to suit your preferences and needs.
This flexibility allows for a more intimate and focused exploration of the island, as the tour guide can adapt the tour to highlight specific attractions, historical sites, beaches cultural experiences, or outdoor activities that interests you the most.
A visit to the capital Willemstad is often combined with snorkeling at popular beaches like Cas Abao and Porto Mari. Also, a stop at the Hato Caves or Shete Boka National Park is among the options.
Our beautiful island has so much to offer and I think taking a private excursion in Curaçao will get you the most out of your visit to the island. Particularly if you're here for just a single day as part of your cruise journey.
The advantages of a private tour in Curaçao
One of the most enticing aspects of private tours is the ability to tailor your itinerary to suit your interests and desires. No longer confined by rigid schedules, you'll enjoy the freedom to explore at your own pace, soaking in every moment without the rush. 
Engage with local guides who possess in-depth knowledge of the island's history, culture, and secrets, ensuring a truly authentic experience that connects you with the essence of Curaçao.
Other advantages of a private tour in Curaçao may include:
Personalized Attention: With a private tour in Curaçao, you will receive undivided attention from the tour guide, allowing for more in-depth explanations and the opportunity to ask questions.
Flexibility: The schedule and itinerary can be adjusted to accommodate your preferences and pace, ensuring a comfortable and enjoyable experience.
Exclusive Experiences: Private tours in Curaçao may offer access to off-the-beaten-path locations, hidden gems, and unique experiences that might not be available on standard Curaçao group tours.
Privacy: Private tours in Curaçao offer a level of privacy that group tours can't match, making them ideal for special occasions, romantic getaways, or family gatherings.
Customization: You can request specific stops, activities, or themes for the tour, creating a truly personalized and memorable experience on the island.
Quality of Interaction: With fewer participants, there is more opportunity for meaningful interactions and discussions with the tour guide, fostering a deeper understanding of Curaçao's history, culture, and attractions from a resident's point of view.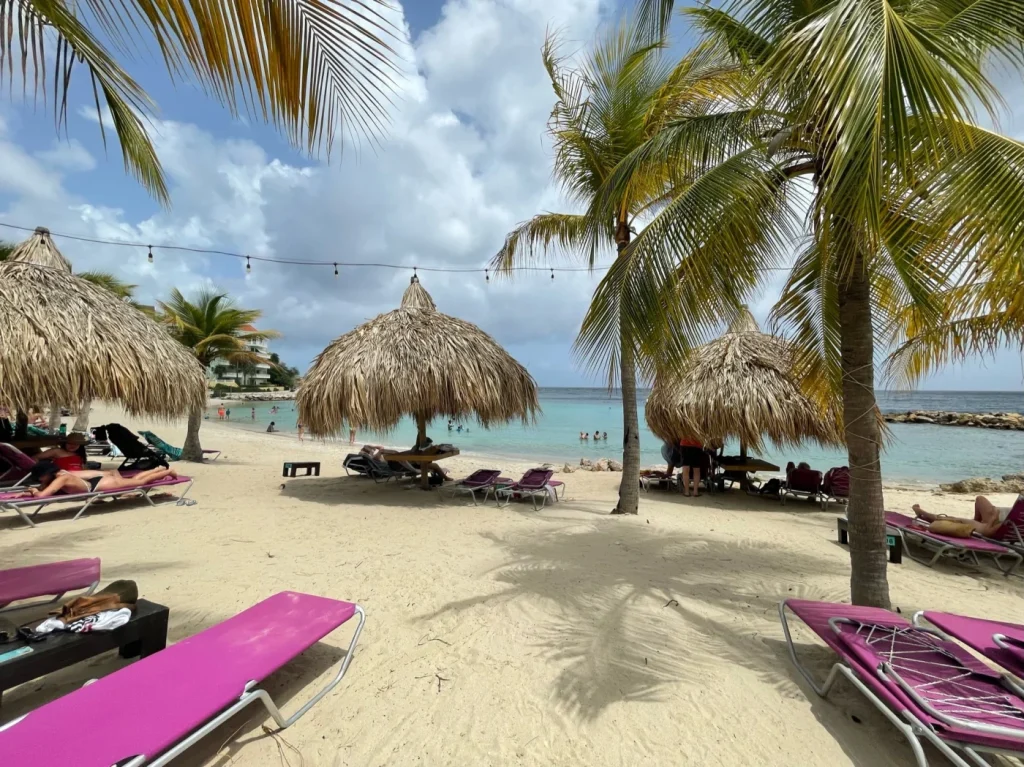 Types of private tours in Curaçao
Creating your own private tour in Curaçao might feel a little overwhelming at first. Usually, tourists let their guide and driver plan the day based on what they like. But if you want to handpick the stops yourself, here are a few great ideas for your private tour:
Nature and parks
Nature enthusiasts are in for a treat, as they can immerse themselves in adventures that present the island's breathtaking natural beauty. A private excursion exploring Curaçao's diverse nature will take you to several mesmerizing places to discover.
Popular stops: Shete Boka National Park, Hato Caves, Christoffelpark and Curaçao Rif Mangrove Park.
History and culture 
For those drawn to history and culture, a private tour can offer a fascinating journey into the island's rich past. Wander through captivating museums that narrate the stories of the island's diverse heritage, from indigenous cultures to colonial influences and modern developments. 
The UNESCO-listed sites in Willemstad, including the iconic colorful Handelskade, transport visitors back in time while showcasing the vibrant spirit of the present.
Popular stops: Downtown Willemstad, Kura Hulanda Museum, The Curaçao Museum, Mikvé Israël- Emanuelsynagogue.
Local food and drinks
Foodies will have a blast in Curaçao, as the island's local restaurants offer an opportunity to tantalize your taste buds with a unique fusion cuisine and traditional flavors. 
From local markets to krioyo eateries, various attractions and restaurants will provide insights into the ingredients, techniques, and stories behind Curaçao's signature dishes and drinks.
Popular stops: Plasa Bieu, Jaanchies, Landhuis Chobolobo (Curaçao liqueur), Marshe Nobo. 
Private beach and snorkeling tours
Most visitors book a private tour to discover the many beaches, snorkeling sights and breathtaking viewpoints that Curaçao has to offer. Bask in the warm sun, feel the soft sand between your toes, and enjoy the crystal-clear waters for an amazing snorkeling adventure.
The choices are incredibly varied, offering the opportunity to swim alongside sea turtles, explore the depths while snorkeling around a sunken shipwreck, or simply enjoy one of the many powder-sand Caribbean beaches.
Popular stops: Cas Abao, Grote Knip, Playa Grandi, Tugboat Beach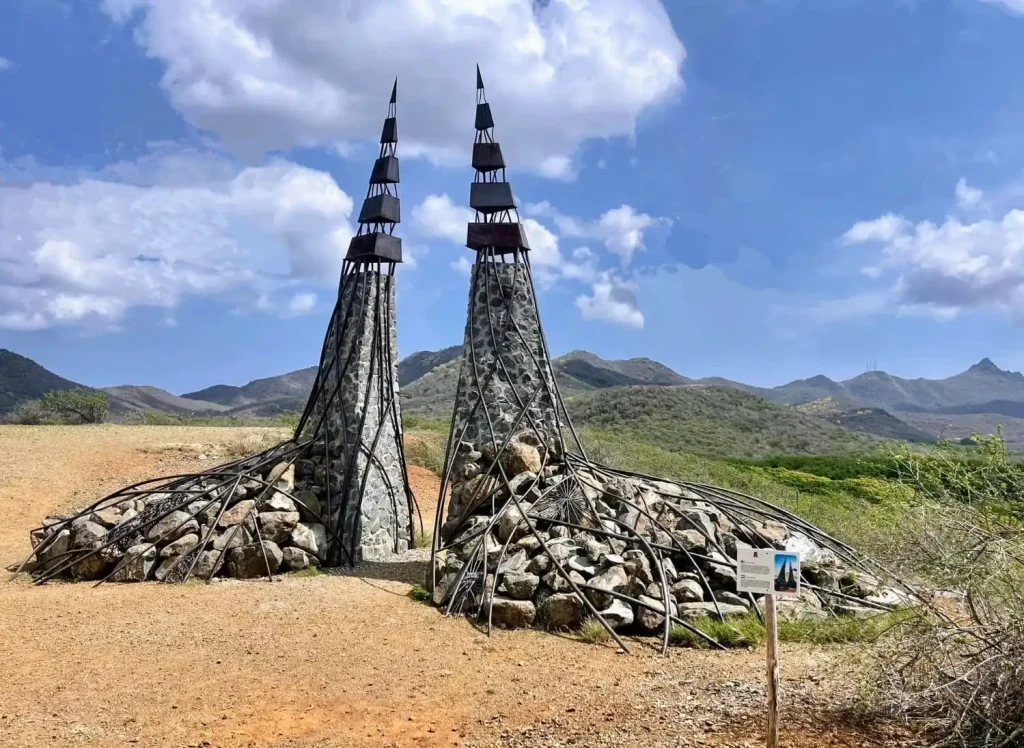 Curaçao, has some amazing hidden spots that many tourists might miss. These special places give you a real taste of the island's charm. 
There are several off the beaten path landmarks and beaches that are well worth visiting. These are a couple of amazing sights you can visit during your private tour in Curaçao, recommended from our local perspective and expertise:
Fort Beekenburg
Kleine Knip beach
Pirate Bay 
Aloe Vera Plantage
Cathedral of thorns
Watamula natural blow hole
Fort Nassau
Ostrich farm
Playa Kalki
The Blue Room
Santa Martha viewpoint
Hofi Mango
Playa Jeremi
Many landmarks and beaches can be combined during your private tour. For example, you can visit the Hato Caves and Willemstad in the morning and go snorkeling at Playa Porto Mari in the afternoon. 
You also have the option to experience a themed tour or engage in multiple activities conveniently located nearby. Have a conversation with your personal tour guide to explore the available possibilities and determine what can be accomplished within your allotted time frame.
Book a private tour
Experience the magic of a private tour in Curaçao and uncover hidden gems on this captivating Caribbean island. Each landmark has its own unique charm waiting to be discovered.
We've carefully chosen a range of fantastic Viator private tours that showcase the very best of what Curaçao has to offer, all packed into a single day of adventure.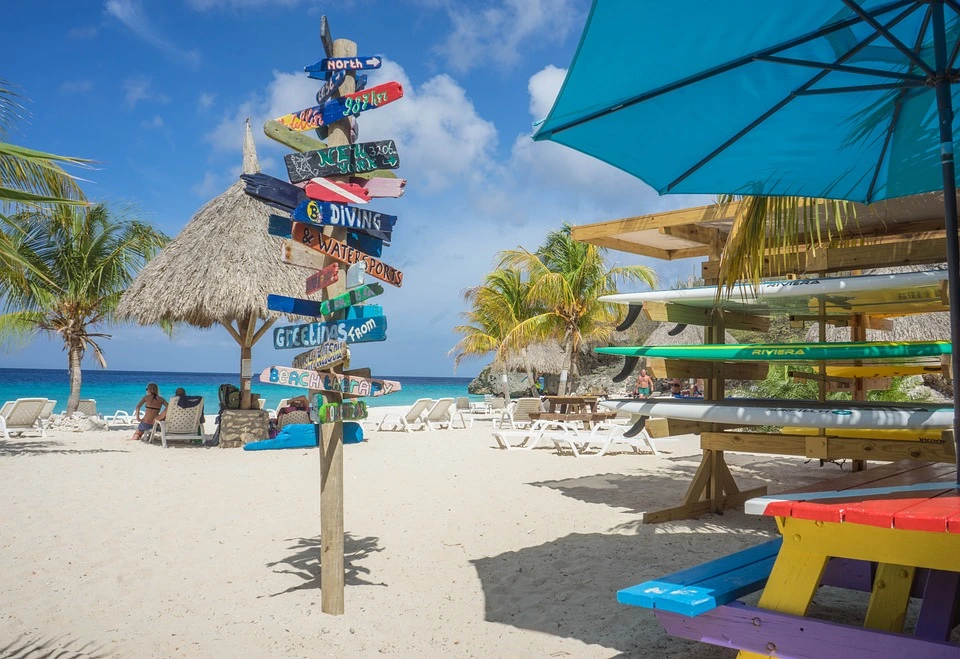 Custom Private Tour
Personalized Experience
Create your own Itinerary
Visit Historical Landmarks
Hotel/Cruise Port Pick up
-> Book This Tour
When you book any of these private excursions through the provided affiliate links and widgets, you're supporting Exploring Curaçao grow, and it won't cost you extra.
Your support directly contributes to expanding our website and community, allowing us to share an even wider range of valuable tourist information with our readers.
Private tours from the cruise ship
Planning a visit to Curaçao via cruise ship? If you're considering a personalized tour, you have various choices at your disposal. Opt for a private excursion led by a knowledgeable local guide who will ensure your seamless transportation to and from the cruise port.
For a hassle-free booking experience, you can easily book your private tour through Viator. Just designate 'Mega Pier Cruise Terminal' or 'Mathey Warf' as your designated pick-up location, depending on where the ship will dock.
Conclusion
To sum it up, this Guide to Private Tours in Curaçao shows how special and customized private tours can be on this beautiful Caribbean island. Instead of regular group tours, private tours will give you a unique and tailored experience that suits your interests.
You can design your own itinerary, explore at your own pace, and connect with local guides who know the island inside out. Private tours also offer other perks like visiting hidden spots, having personal attention from the guide, and enjoying exclusive experiences.
Curaçao offers a bunch of private tour options, from nature adventures to history and culture explorations, trying local food and drinks, enjoying beach and snorkeling trips, and even discovering lesser-known gems.
Booking a private tour in Curaçao, especially if you're coming on a cruise, is a fantastic way to fully experience the island. You can check out some great Viator private tours that showcase the best of Curaçao, all packed into one exciting day.
Overall, this guide emphasizes how private tours can make your trip to Curaçao truly unforgettable. 
We really recommend going for a private tour in Curaçao if you want to get the most out of your day, choosing your own points of interest. 
You get to decide what you want to see, create your itinerary, and make lasting memories that reflect your own interests and preferences. Just a great day of fun in the sun. Enjoy!