Learning about the currency in Curaçao is an important piece of information you need to prepare for your trip. What is the best currency to use in Curaçao? Can I pay with US Dollars during my vacation? Those are all frequently asked questions we will answer for you in this post.
In addition, we also share some valuable information about payment methods, exchanging money, how much you tip in restaurants, and more.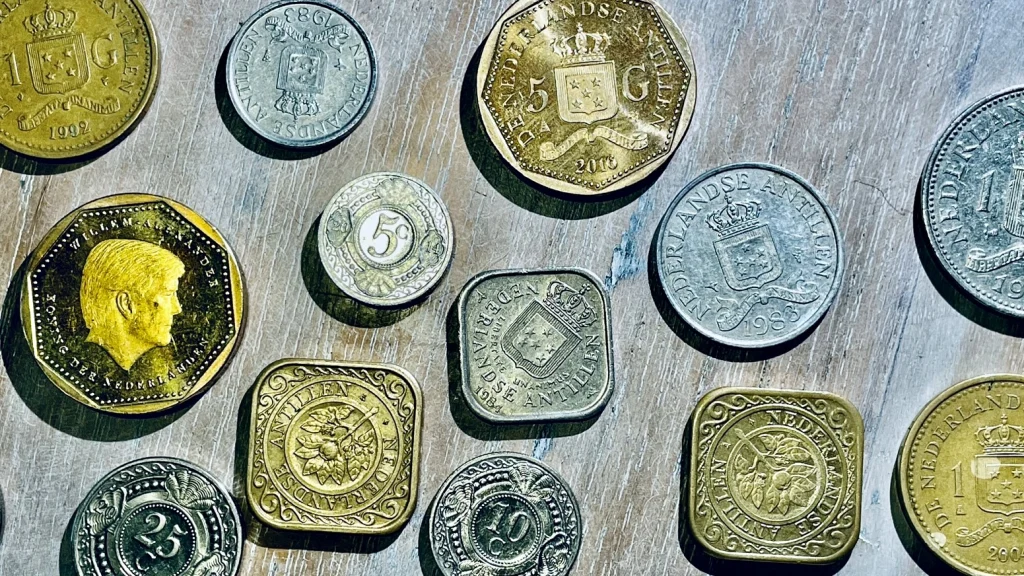 What is the local currency in Curaçao?
Prices all over the island are stated in the national currency, the Netherlands Antillean Guilder (ANG).
The price in guilders can be displayed in stores as: ANG and NAFL. So don't be confused when you see this last indication. NAFL stands for Netherlands Antillean Florin.
Curaçao Currency to USD
Is the Dollar strong in Curaçao? The answer to that might be a bit different than one would expect: The Netherlands Antillean Guilder currency is fixed to the US Dollar. This means that the rate of exchange doesn't fluctuate as it is always fixed. It only varies depending on the bank transaction fees which are:
Selling rate (USD to ANG) $ 1,00 = ANG 1,77
Buying rate (ANG to USD) $ 1,00 = ANG 1,82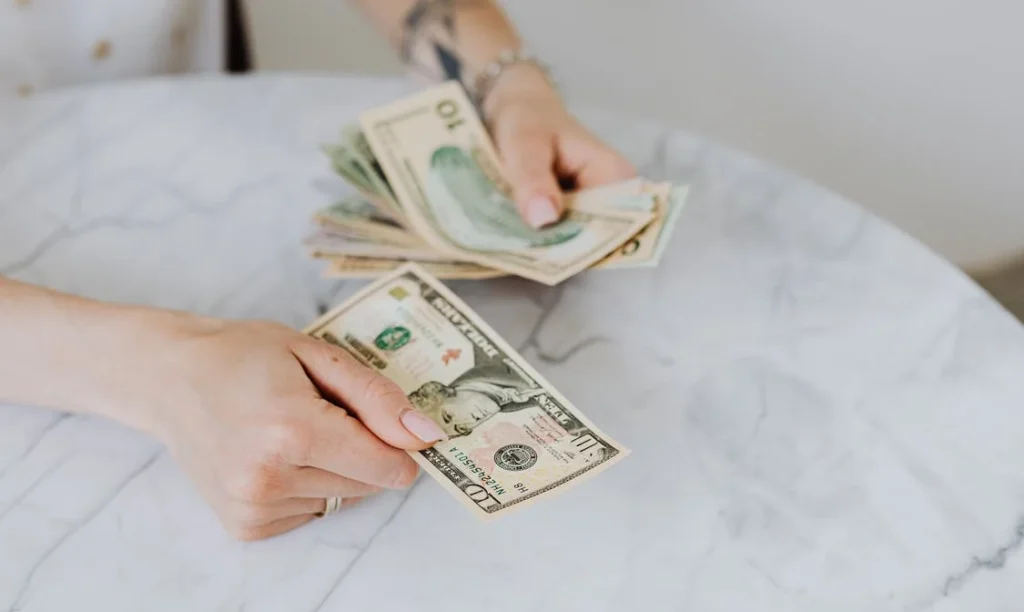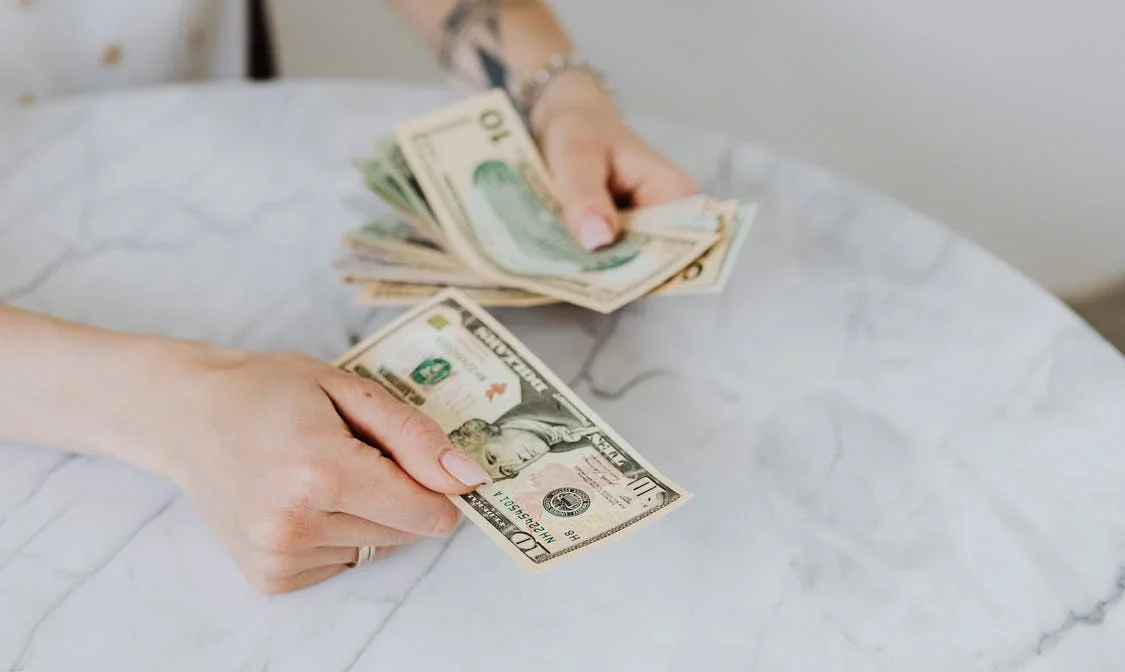 Can I pay with US Dollars in Curaçao?
Yes, you can pay with US Dollars in Curaçao. The US Dollar is widely accepted on the island. When paying the bill in a restaurant, the final amount is always in Guilders and US Dollars. A visit to a store or supermarket might be a bit tricky. Prices are mostly stated in Guilders so it is useful to memorize the exchange rate.
You cannot pay with US Dollar coins in Curaçao
Can I pay with Euros in Curaçao?
In general, the answer is no. A handful of hotels and restaurants accept payment in Euros, but they do not freely circulate like the Antillean Guilder and the US Dollar. Visitors traveling from Europe should exchange their euros for Guilders or Dollars if they want to pay with cash.
Can I pay with Crypto in Curaçao?
A few places in Curaçao welcome cryptocurrencies such as Bitcoin, but this payment method is not widely adopted yet. However, if you want to spend your cryptos on the island you can use a prepaid Crypto Card like the one offered by Crypto.com. We have been using our Crypto Card in several supermarkets and establishments and the payment process went smoothly and fast.
Should I bring cash to Curaçao?
The answer is yes, it is smart to bring cash to Curaçao since a lot of small local vendors do not accept debit cards or credit cards. If you prefer to use your credit card, it is smart to have at least 50 guilders or 35 dollars per person in cash in your pocket.
How much money can I bring to Curaçao?
You can bring less than 10.000 US Dollars in cash to Curaçao. The amount above 10,000 US dollars- or its equivalent must be declared upon arrival.
Keep in mind that it applies to the whole amount of money including different currencies. E.g., if you bring 7,000.- US Dollars and an extra 5,000.- Euros to Curaçao, the total amount of all the currencies together will surpass the maximum, therefore it must be notified and declared at the customs desk upon arrival.
This is just an example stating that you will be charged with a fine when carrying more than the allowed amount of money without declaring it. Even if you just have some extra change in your pocket.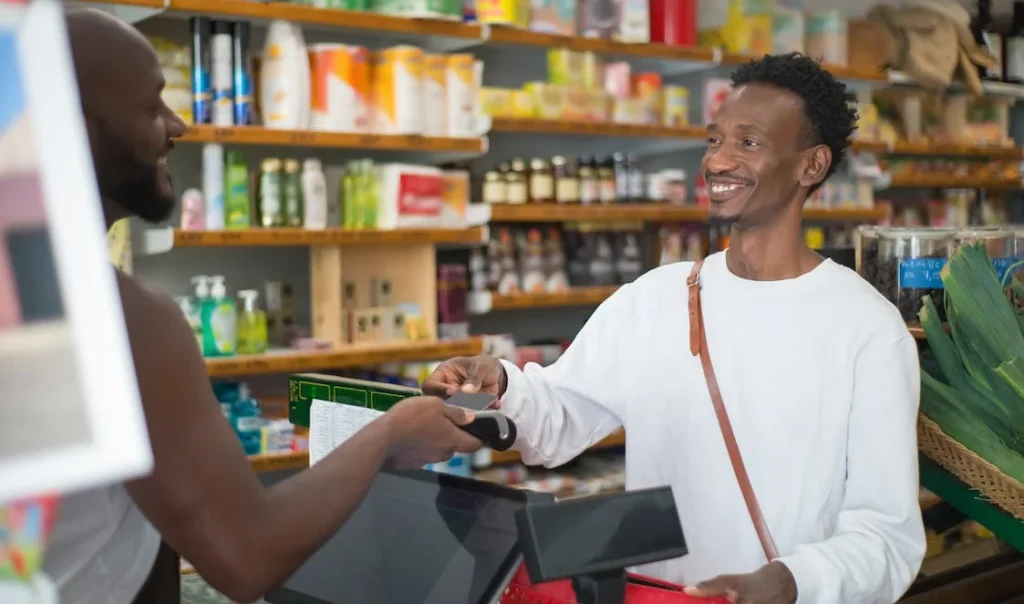 Can I pay with cash everywhere?
You can pay with cash, whether it is in ANG or US Dollars, almost everywhere on the island of Curaçao. But I have to inform you that there is a change to that.
More and more establishments are becoming cashless, debit/credit card-only places. Cabana Beach, Mood Beach, and Wet & Wild Beach Club are popular places that have a cashless policy.
Where can I exchange money in Curaçao?
You can exchange your currency at any local bank. Upon arrival at Hato Airport, you can exchange your cash at the branch of Maduro & Curiel's bank, in between the arrivals and departure hall. This is a list of popular local banks in Curaçao:
MCB (Maduro & Curiel's bank)
Banco di Caribe
Orco Bank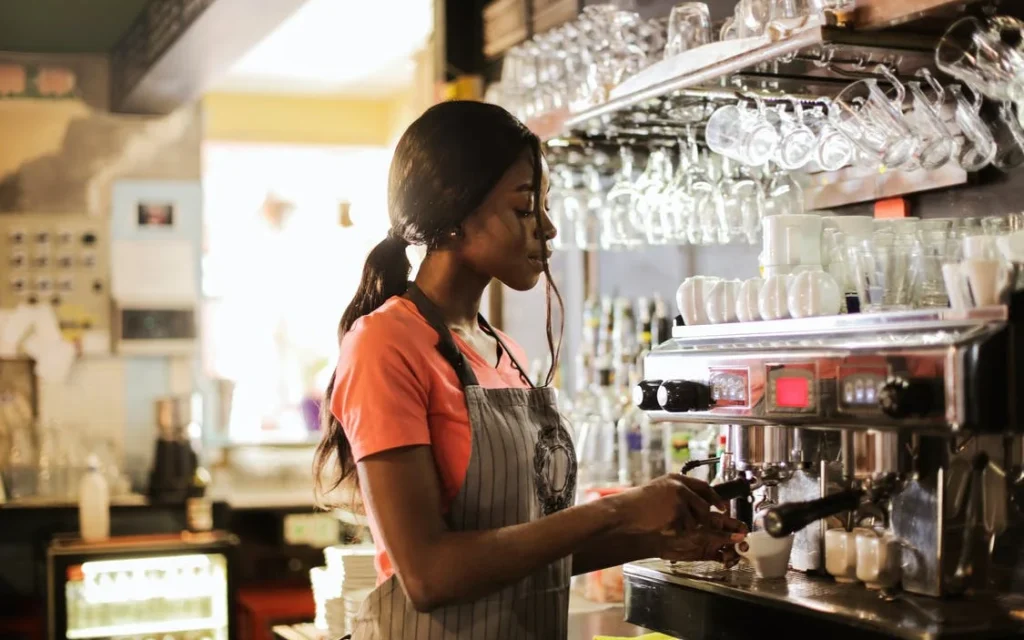 How much should I tip in Curaçao?
Tipping is very common in Curaçao. It shows appreciation for the service that is given to you. In restaurants, it is recommended to tip around 10-15% of the total bill.
Many places will put an additional service charge to the bill. This is not the same as a tip. Some employers keep the service charge to pay for expenses like wifi or electricity. Always tip in cash. This way it is more likely that your tip goes to the right people.
Tipping is important. Wages in Curaçao are not that good and nowadays not keeping up with inflation. When I worked as a waitress in Curaçao, I used to earn around 9 Guilders per hour. With that amount of money, you cannot even buy two of the cheapest loaves of bread, so let alone pay the rent, utility bills, and other fixed costs. A good amount of tips could make someone's day.
Read: The Ultimate Guide to Tipping in Curaçao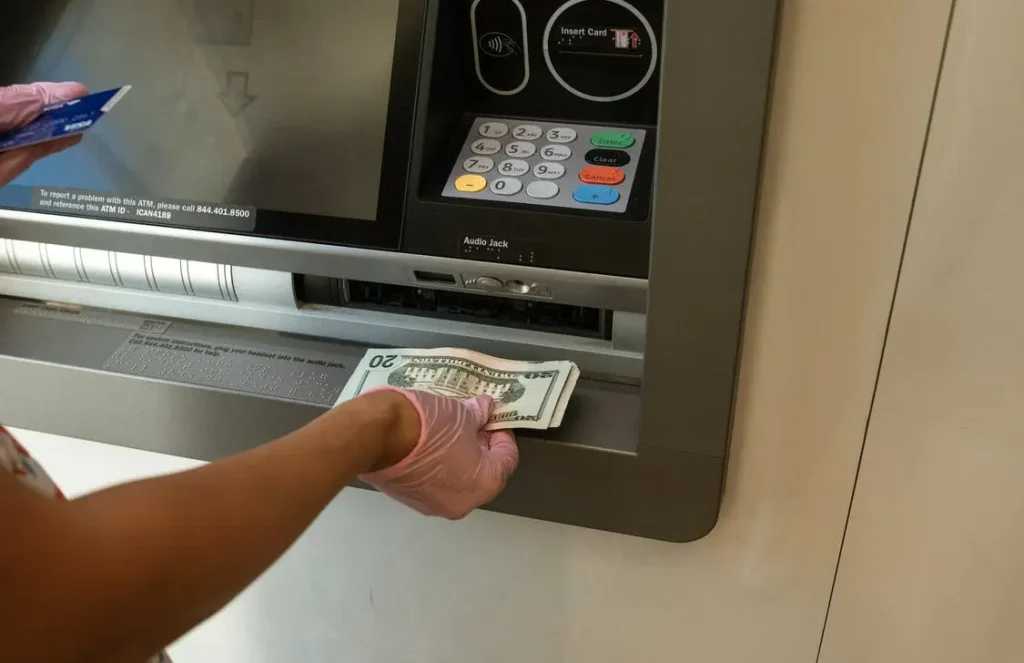 ATMs in Curaçao
ATMs are fairly distributed all over the island. You can pick up your cash in many touristic areas and supermarkets. Some of the bigger hotels also have an ATM in their lobby.
Both Antillean Guilders and US Dollars can be withdrawn from the ATMs in Curaçao.
ATMs can be recognized by the 'Bankomatiko' sign. This is the Papiamentu word for ATM. You can withdraw money from the ATMs of Maduro & Curiel's Bank, RBC, and Banco di Caribe.
Read A list of all ATM locations in Curaçao.
Paying with a credit card in Curaçao
Paying with a credit card in Curacao is easy and convenient. You might be wondering which credit cards are accepted. Let's dive into that!
Visa or Mastercard?
Many credit cards are accepted by merchants on the island but the most common credit cards used in Curacao are Visa and Mastercard. These cards can be used at any store or restaurant that accepts credit card payments, as well as at ATMs.
American Express?
People who use an AMEX card are less well-off in Curaçao. This card can only be used in certain places. It is often a matter of trying, but always have another payment option at hand just to be sure. American Express is the least favorite one by the average merchant, due to its high transaction fees.
Check with your bank for transaction fees as this may vary from the area.  Ask the store employee or Cassiere about the type of credit cards they accept to avoid unpleasant situations.
Visa crypto cards are becoming popular as they support deposits from cryptocurrency and offer rewards programs to customers who use their cards regularly.

The Best currency to use in Curaçao
Although the US Dollar is widely accepted, it is more common to pay with Antillean Guilders. Therefore you may get your change in Guilders when paying with US Dollars. This might be confusing, especially if you are not that familiar with the exchange rate between the two. That's why I suggest the Netherlands Antillean Guilders as the best currency to use in Curaçao.
Using two different currencies takes some getting used to but after a few days of converting and calculating you don't know any better.
Credit Cards are accepted almost everywhere, but just in case, bring cash with you if you want to buy from small businesses. The credit cards most commonly used on the island are the visa card and Mastercard. American Express is not accepted everywhere.
At the ATMs, you can withdraw both Antillean Guilders and Dollars. The Bankomatiko's (ATMs) can be found in tourist spots and at all supermarkets.