While in Curaçao, you have the opportunity to embark on a variety of historical tours, allowing you to dive deeper into the island's numerous sights, landmarks, and attractions.
Historical tours in Curaçao will show you the island's culture and past, transporting eager explorers to pivotal moments, iconic landmarks, and forgotten stories that have shaped this Caribbean country.
Curaçao is a destination that spoils travelers with its sun-kissed beaches, crystal-clear waters, and vibrant culture. But beneath its picturesque exterior lies a captivating history that has formed the island's identity. 
You will get to know Curaçao and its history from the perspective of a knowledgeable local guide that can tell you all about the island's brief, yet impactful past. 
In this blog, we invite you to join us on a journey through time as we explore the best historical tours in Curaçao. The island's past comes alive through its historical sites, immersive experiences, and preservation efforts.
Best Historical Tours and Excursions
We've carefully selected a series of outstanding Viator excursions that, in our opinion, perfectly capture the finest historical experiences Curaçao has to offer within a single day.
Our top picks for historical tours are based on years of experience in Curaçao tourism, and also on our own personal preferences. These tours will all show you a different side of our island and we hope they will give you a better understanding of Curaçao.
Guided Walking Tour
Guided tour in Otrobanda
Learn about Curaçao history
Visit the Queen Emma Bridge
Admire murals and street art
See UNESCO World Heritage sites
-> Book This Tour
Guided Walking Tour
Lace up your walking shoes and join a Guided Walking Tour through Otrobanda. Cobblestone streets, hidden alleyways, murals and colonial-era buildings reveal stories of the island's history.
Downtown Willemstad is walkable. There are four neighbourhoods: Punda, Otrobanda, Pietermaai, and Scharloo, all of which can be reached within a 10-minute walk.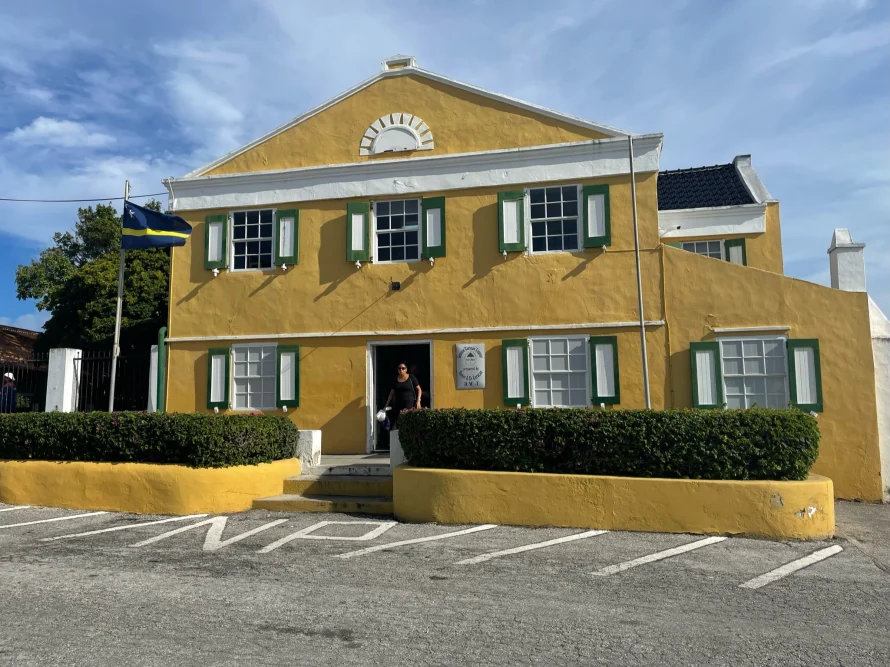 Jewish Heritage Tour
Beth Haim Jewish Cemetery
Landhuis Chobolobo
Scharloo pas by
Mikve Israel – Emanuel Synagogue
-> Book This Tour
Jewish heritage tour
Jewish cultural tours in Curaçao offer a chance to learn about the history of Jewish community on this Caribbean island. You will visit the Mikvé Israel-Emanuel synagogue, Beth Haim, and several  important places to understand how Sephardic Jews settled on the Island.
The tours also show how Jewish culture has influenced the island's buildings, language, and traditions. These tours are a way to appreciate the lasting impact of Curaçao's Jewish community.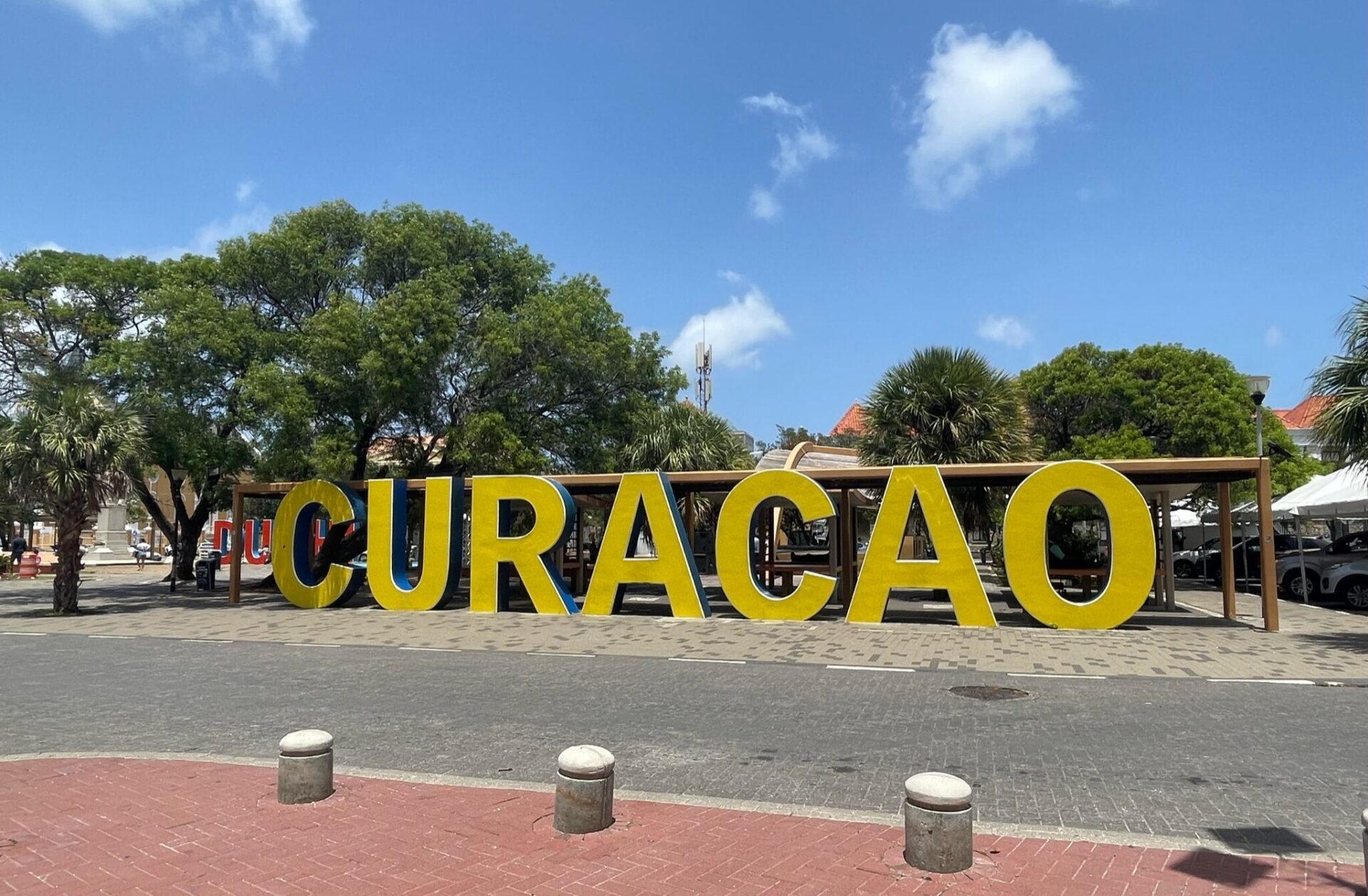 TukTuk Guided Tour
Personalized Private Tour
Guided experience
Downtown Willemstad
Visit places of your choice
-> Book This Tour
TukTuk Willemstad tour
Discover the colorful streets and beautiful sights of Willemstad in a fun and exciting way with a TukTuk Tour. As you go around, you can see the colorful buildings, the famous Handelskade, and the queen Emma pontoon bridge. 
The tuktuk is like a little car, and it lets you explore easily. A driver will show you around and you will find cool places you might miss otherwise. It is a great option if you want to see all the sights the capital city has to offer.
Landhuis Chobolobo Tour
Curaçao Liqueur Distillery
Guided Tour
Learn About the Liqueurs History
Liqueur Tasting
-> Book This Tour
Curaçao liqueur distillery tour
A tour to the Curaçao Liqueur Distillery is like stepping into a world of delicious history and skillful drink-making. This tour happens in the Chobolobo plantation manor and shows you how the famous Curaçao liqueur is created. 
The Curaçao Liqueur Distillery offers visitors a fascinating glimpse into the history and manufacturing of the genuine Curaçao liqueur, from orange peel to bottle. 
Taking this tour is not just about drinks, but also about experiencing a piece of Curaçao culture and history.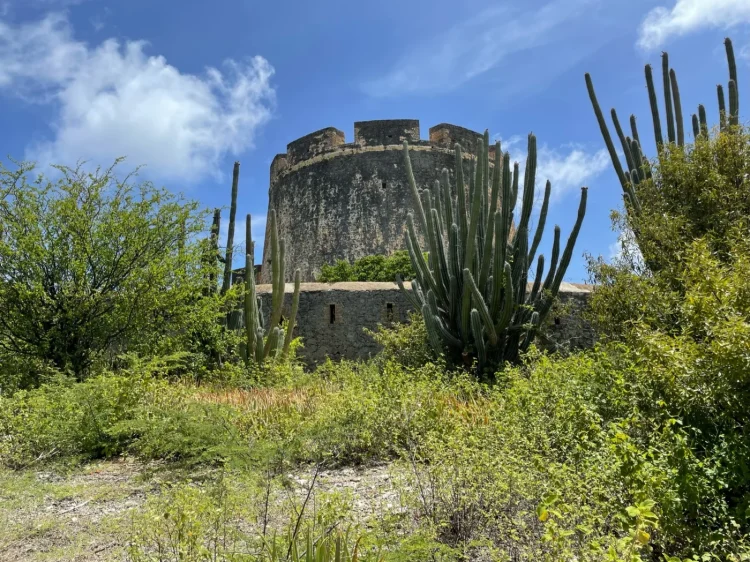 Custom Private Tour
Personalized Experience
Create your own Itinerary
Visit Historical Landmarks
Hotel/Cruise Port Pick up
-> Book This Tour
Private Historical Tours
Led by knowledgeable guides, historical private tours offer a deep dive into the UNESCO-listed Willemstad, where colorful architecture lines the streets, showing the well-preserved past. 
Wander through hidden alleyways, visit historic landmarks, and gain insights into the island's pivotal role in colonial history. 
The main advantage of taking a Private Historical Tour is the personalized and tailored experience it offers. A private historical tour is designed to cater specifically to your preferences, interests, and pace. You can create your itinerary from the following overview of historical landmarks.
Book Historical Tours in Curaçao
Historical tours in Curaçao are a great way to learn more about the people and events that have shaped the island. Each sight offers a unique story to tell and it's up to you to discover them.
When you book any of these Tours and Excursions through the provided links and widgets, you will be supporting Exploring Curaçao at no additional cost to you.
Your support plays a crucial role in expanding our website and community, enabling us to furnish our readers with an even wider range of helpful tourist information.
To find out specific historical sights and popular landmarks covered in each tour, simply consult the itinerary of your chosen Viator excursion.
A Brief Overview of Curaçao's History
The first inhabitants of Curaçao were the Arawak Indians. In 1499 a Spanish expedition arrived on the island, enslaved most of the Arawak folk, and transported them to do forced labor in their colonies.
Curaçao posed challenges for the Spanish settlers. The harsh subsoil and arid climate made agriculture nearly impossible. Additionally, the island yielded limited precious metals and raw materials. Consequently, the Spaniards dismissed Curaçao as "the useless island," unaware of its untapped potential.
In 1634, the Dutch West India Company seized the island from the Spanish, and Dutch colonists established roots on Curaçao. The Dutch strategically founded Willemstad, the capital, around the natural harbor known as Schottegat. This harbor proved ideal for fostering trade and commerce.
Curaçao evolved into a pivotal hub for the Caribbean slave trade. Ships carrying enslaved individuals from West Africa frequently docked on the island before selling them to other parts of the Caribbean.
The prosperity of the island surged due to the profits from the slave trade. Plantations flourished, and colonial structures popped up like mushrooms in the landscape. 
Willemstad transformed into a bustling hub in the Caribbean.
In 1795 a major slave revolt took place, Led by the enslaved man Tula. Slaves from several plantations around the northwest coast rebelled against slavery and demanded freedom. The revolt lasted about a month after which the slaves lost this battle.
It wasn't until 1863 that slavery in Curaçao was abolished, marking a turning point in the island's history. However, this newfound freedom precipitated an economic decline.
The early 20th century brought a ray of hope as oil reserves were discovered in Venezuela. This discovery had far-reaching implications for Curaçao's economy. The establishment of an oil refinery on the island generated employment opportunities and propelled further development.
In 1954, Curaçao united with Aruba, Bonaire, Saint Martin, Statia, and Saba to form the Netherlands Antilles. Over five decades later, on October 10, 2010, Curaçao achieved the status of a constituent country within The Kingdom of the Netherlands.
The year 2020 ushered in unprecedented challenges with the global onset of the Covid-19 pandemic. Curaçao, heavily reliant on tourism, endured a severe setback. The island grappled with lockdowns, a halt in flights, and cruise ship visits, resulting in dire consequences for its tourism-dependent economy.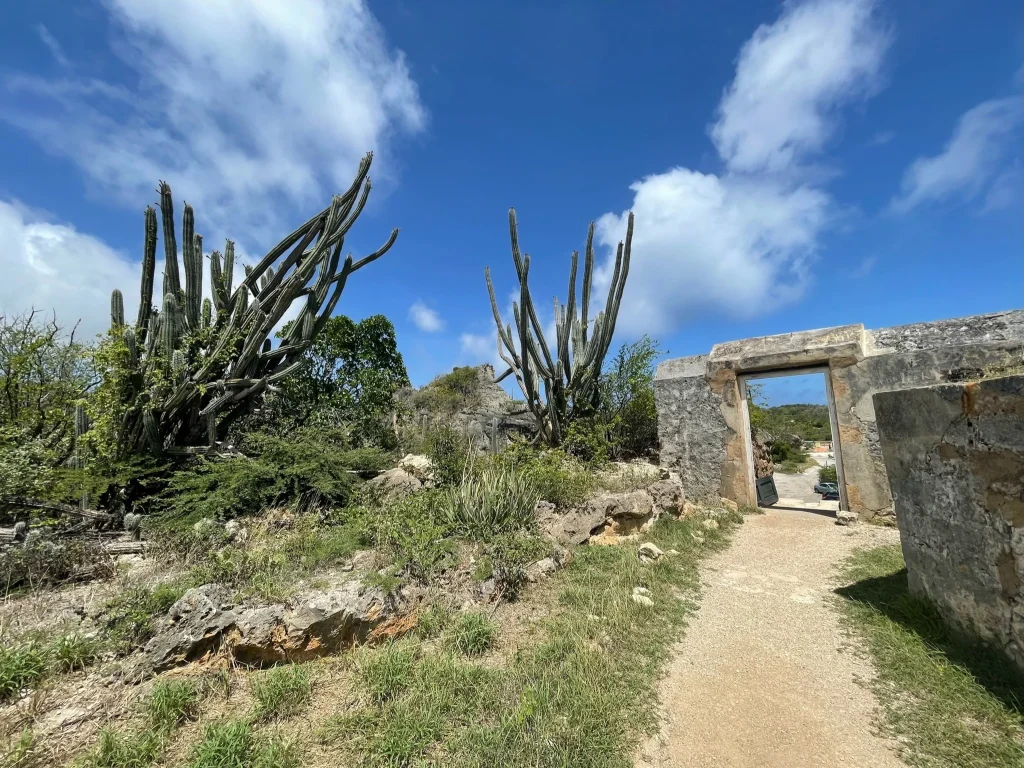 Top Historical Sites and Landmarks
Willemstad's UNESCO World Heritage Site: Willemstad, divided into the districts of Punda and Otrobanda, is a visual delight of pastel-colored buildings that evoke a sense of nostalgia. The iconic Queen Emma Bridge, a floating pontoon bridge, connects the two districts and stands as a testament to engineering ingenuity.
Kura Hulanda Museum 
A visit to this museum is a poignant experience that delves into the island's dark past. Exhibits recount the harrowing journey of the transatlantic slave trade and shed light on the resilience of those who endured its horrors.
Forts and Defense Structures 
Curaçao's strategic location led to the construction of forts such as Fort Amsterdam, which played a crucial role in protecting Dutch naval interests. Fort Beekenburg, overlooking Caracasbaai, offers panoramic views and a glimpse into the island's military history.
Landhuis Chobolobo 
This historic mansion is the birthplace of the world-famous Curaçao Liqueur. A tour takes you through the intricate process of creating the liqueur and offers a taste of Curaçao's unique flavors.
Mikvé Israel-Emanuel Synagogue 
Curaçao prides itself on its tradition of religious tolerance, embodied by the oldest synagogue in continuous use in the Western Hemisphere. Its sand-covered floors and intricate woodwork transport visitors back in time.
Overview of Historical Landmarks
If the prospect of reserving a historical tour in Curaçao intrigues you, it's vital to familiarize yourself with the potential landmarks available for exploration. To assist you in this endeavor, we have compiled an overview of the most popular historical and cultural sights that could capture your attention.
Downtown Willemstad
Kura Hulanda Museum
Mikvé Israel-Emanuel Synagogue
The Curaçao Museum
Fort Amsterdam
Fort Beekenburg
Fort Nassau
Landhuis Savonet
Landhuis Chobolobo
Landhuis Ascencion
Tula Museum
Hato Caves
Most of these landmarks are within a 45-minute drive from the city center of Willemstad. If you're booking a private tour, you can combine several options.
Historical Shore Excursions in Curaçao
Visiting Curaçao for only one day during your cruise? Don't worry, there's a lot you can see and explore during the short time you spend on our beautiful island! Curaçao is an island that is quiet unique in the Caribbean. Not only for its beach and snorkeling but also for its colorful culture and rich history.
During a historical shore excursion you will get a glimpse of Curaçao's unique soul that has been shaped by many events in only a brief time of history. You visit several sights of historical importance, get to know local habits and cultural heritage.
Make sure to select the Curaçao Cruise Terminal (Mega Pier/Mathey Warf) or an alternative address in Otrobanda like Baden Powellweg as your pick up point. 
Historical tours and beach combo
Experience the best of both worlds in Curaçao by mixing history with beach hopping fun. Booking a historical and beach combo is a popular tour to explore the island in just one day. 
Start your day by strolling through the colorful streets of Willemstad, where colonial style buildings and museums tell stories of the past. 
These places, like The Handelskade, Fort Amsterdam, the Kura Hulanda Museum, Fort Beekenburg, the Curaçao Museum and the Mikvé Israel-Emanuel Synagogue show the many sides of the island's history.
After learning a bit more about Curaçao's history, it's time to get ready for some beach excitement. 
Curaçao has amazing beaches for you to enjoy. Cas Abao Beach has soft sand and swaying palm trees – a real tropical paradise. 
Playa Porto Mari is perfect for snorkeling, letting you see a colorful carnival of fishes and corals.
For an idyllic beach experience, go to Playa Lagun. There you can swim and snorkel in an intimate cove and maybe bump into a couple of sea turtles.
When the day comes to an end, head to Grote Knip Beach for a fantastic view of the sunset over the bay, with amazing colors in the sky. Grote Knip is one of the most photographed beaches of the island and watching over the water from the viewpoint is a real treasure.
The advantages of a historical tour in Curaçao
Historical tours in Curaçao offer a unique and enriching experience for visitors. Here are several advantages of exploring the historical aspects of this beautiful island:
Cultural Enrichment
Curaçao has a rich and diverse history influenced by various cultures. Historical tours provide a deep understanding of the island's cultural roots, traditions, heritage and customs.
Architectural Marvels
The architecture in Curaçao is a blend of Dutch colonial, Caribbean, and Spanish styles. Exploring historical sites allows visitors to admire stunning buildings, vibrant colors, and unique designs that reflect the island's history.
Heritage Sites 
Curaçao is home to many UNESCO World Heritage Sites, such as Willemstad's historic city center with its iconic pastel-colored buildings. These sites provide insights into the island's history and its significance on a global scale.
Historical Context 
Learning about Curaçao's past helps visitors better understand the present. Historical tours provide context for the island's current social, economic, and political landscape.
Local Stories 
Historical tours often include anecdotes and stories about significant events, people, and places, shared by knowledgeable local guides. These stories offer a personal and emotional connection to the past.
Preservation of History 
Participating in historical tours can contribute to the preservation of historical sites and landmarks. The tourism industry's support can lead to the conservation and maintenance of important cultural assets.
Educational Experience 
Historical tours are not only entertaining but also educational. They offer an opportunity for visitors to expand their knowledge about the island's history, including its role in trade, colonialism, and the slave trade.
Authentic Travel 
For travelers seeking a more authentic experience, historical tours provide an alternative to the typical beach and resort activities. They allow visitors to connect with the local community and gain a deeper appreciation for the island's heritage.
Photographic Opportunities 
Curaçao's historical sites and architecture provide excellent photo opportunities. The vibrant colors, intricate details, and unique structures make for stunning pictures that capture the essence of the island.
Diverse Attractions 
In addition to its natural beauty, Curaçao's historical attractions add diversity to the range of activities available for tourists. This variety ensures that visitors with different interests can find something appealing.
Cultural Exchange 
Historical tours often involve interactions with locals, providing opportunities for cultural exchange. Visitors can learn about the island's traditions, languages, and way of life from those who call it home.
From our experience, historical tours in Curaçao offer much more than just sightseeing. They provide a chance to delve into the island's past, connect with its people, and gain a deeper appreciation for its unique cultural identity.
Conclusion
Curaçao's historical tours offer an eye-opening journey into the heart of this Caribbean paradise. Beyond the pristine beaches, these tours introduce you to the island's captivating past.
Walking through the colorful streets of Willemstad, hearing stories from local guides, and exploring landmarks like the Queen Emma Bridge and Mikvé Israel-Emanuel Synagogue, you're transported back in time.
What makes these tours so special is the chance to connect with the island's culture, architecture, and the people who call it home. It's not just sightseeing; it's an immersion into Curaçao's unique identity.
Book Your Historical Tour Here
These tours also contribute to the preservation of the island's history while offering an educational and authentic travel experience. So, if you're looking to discover the hidden stories that have shaped Curaçao, these historical tours are your window into its soul.