A supermarket is one of the first places you will visit when you're new on the island. It is therefore useful to know which options there are for getting your groceries and which supermarkets in Curaçao meets your needs. 
There are several major supermarkets in Curaçao consisting of chains or privately owned. The grocery stores are spread all over the island, but most of them can be found in Willemstad and Banda Ariba. The range mainly consists of products from Europe, United States and South America. You can also find local products in Curaçao supermarkets, but most products are imported.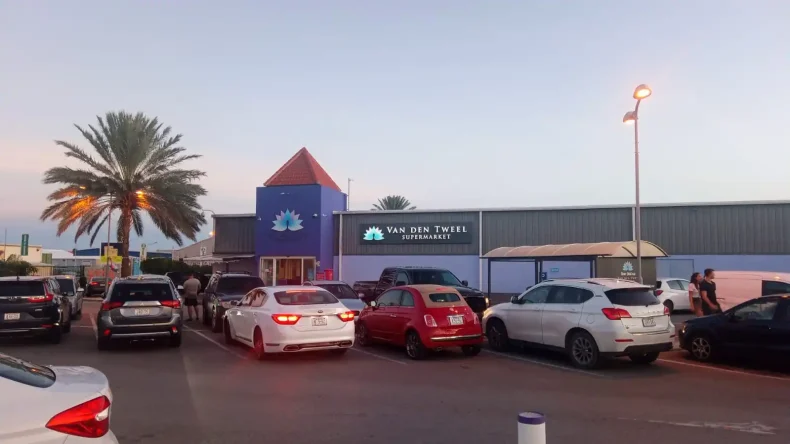 Van den Tweel Supermarket

 
This supermarket is known to have a large range of Dutch products. Most customers are therefore Dutch or foreigners who want to get acquainted with Dutch products. With a location in Zeelandia and in Jan Thiel, this supermarket is well represented on the island. 
Van den Tweel in Zeelandia has a lunchroom where islanders come together for a cup of coffee, snacks and a warm meal. They serve a different lunch menu every day of the week for less than 10.00 ANG ($5.50). We stop at least once a week for lunch. It's a convenient and central location for a quick stop.
Bon Bini Supermarket

 
Bon Bini Supermarket in Brievengat has been voted for years as one of the cheapest supermarkets on the island. The layout of this Curaçao supermarket looks a bit messy, but one thing is certain: you will not find a supermarket more local than this one.  
The supermarket is not that big and you will find everything you need. They sell delicious pastechis and Johnny cake (a local snack) in the cafeteria. In addition to a wide variety of products, you can also find a bakery in this place.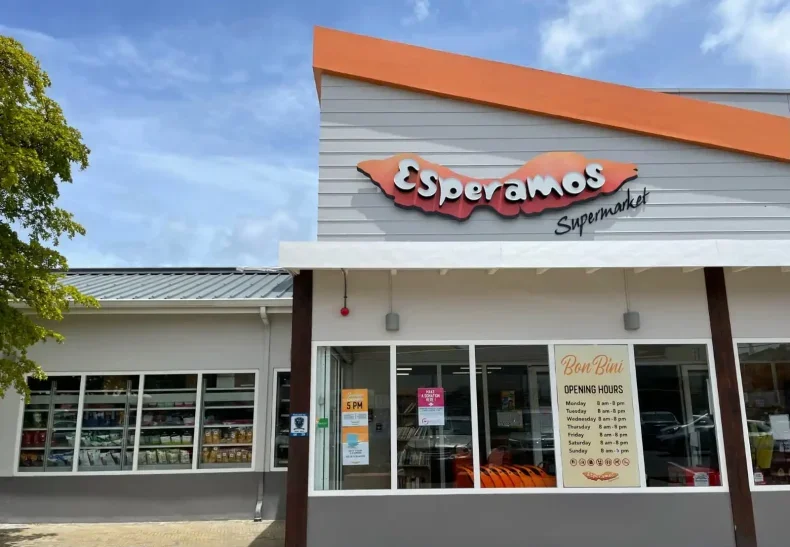 Esperamos Supermarket
Esperamos has been the well-known supermarket in the Santa Maria district for years. Recently, this company has opened a second location in the Eden Shopping mall next to Caracasbaai road.  
When we used to live in Juan Hato, we often visited the supermarket in Santa Maria. The range consists of US brands interspersed with European and Latin American products. There is a great diversity and in addition to that Esperamos Santa Maria also has a large bakery and Butchery department. 
The branch on the Caracasbaaiweg feels more like a neighborhood supermarket. The setup is small-scale, but has an ideal layout and almost all products you need. I visit this location when I need something quick and don't want to waste my time at a large supermarket. 
Luna Park Maxi Market

 
This private supermarket on the Caracasbaaiweg feels like a cozy neighborhood grocery store. They offer food and non-food products from all over the world, so if you want to get acquainted with foods you didn't know yet, you have to visit Luna Park. The diverse range will surprise you. 
Vreugdenhil Supermarket

 
Vreugdenhil has been a household name in Curaçao for years. This supermarket is located in a side street off the Caracasbaaiweg and is easily accessible from the main road.  
Vreugdenhil is neat and orderly. There is a shop-in-shop drugstore, a butcher's shop and bakery department. The range mainly consists of Dutch and North American products. 
This grocery store has an extensive fruit and vegetable department. The products in this department are mainly imported from North and South America. However, more and more local products are added to the existing range.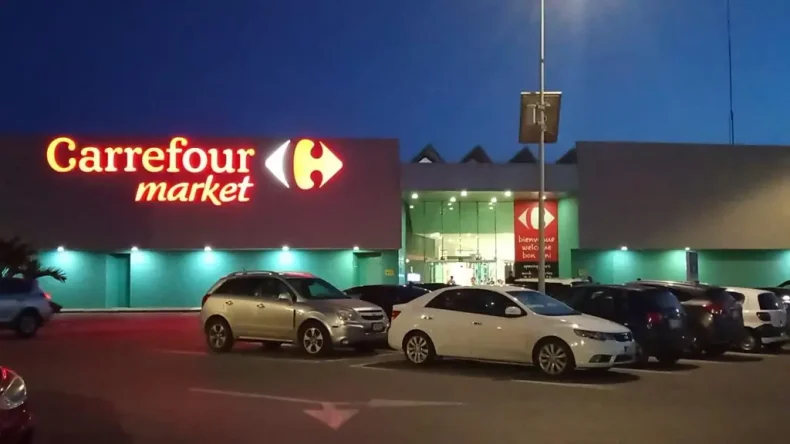 Carrefour Market

 
Next in line is Carrefour Market. This grocery store is known to have to most extensive organic and diet product range in the island. They offer a large range of fruits and veggies, as well as (special kinds of) meats from their in-store butchery.  
Carrefour Market is situated in the Sambil Shopping Mall. The grocery store has its own entrance and is easy accessible from the main parking lot.  
They offer a pickup service where you can send in your shopping list and pick up the groceries when it suits you. For the time being, the service is free and they even bring the groceries to your car. This is an ideal solution if you don't have time for an extensive visit to the supermarkets. 
Mangusa Hypermarket

 
Mangusa Hypermarket is the biggest grocery store in Curaçao and therefore you can find a larger range of products than in any other supermarket on the island. 
Mangusa Hypermarket has its own drugstore, a food court, bakery, butcher's shop, fishmonger's shop and a small electronics store. In short, various conveniences to make your shopping experience comfortable. 
The large selection of this supermarket is also its biggest disadvantage. Visitors get overwhelmed easily and because the store is so big, grocery shopping takes a long time. Valuable time that, in my opinion, you can use elsewhere.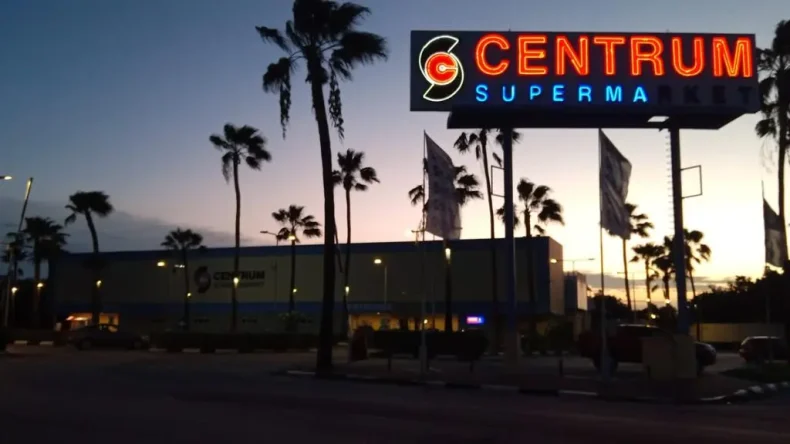 Centrum Supermarket
Centrum Supermarket is located in the neigbourhoods of Piscadera and Mahaai and offers large a variation of all kinds of items. Their range mainly consists of products from the United States and Europe.  
A huge plus is the large fruit and vegetable section. You can also come here for fresh salads and the best quality barbecue meat. 
When we drive towards Westpunt we always stop at Centrum Piscadera to stock up on provisions for the day. Products are straight from the shelves stored in our cool box and we are provided with drinks and snacks all day long. 
Also read: 10 Best Things to do in Westpunt
Boulevard Supermarket

 
Boulevard Supermarket is a small grocery store located in the Marie Pampoen district. You can find this place next to the Vandis gas station, on the road from Willemstad towards Mambo Beach. 
Although the supermarket is not that big, you can still find the necessary products. There is a small drugstore where they beauty and health care products. There is also a small corner where you can buy snacks such as pastechis, grilled chicken and johnny cake. 
Boulevard Supermarket is a great place to do your daily shopping. However, if you want more offerings, I would recommend going to Vreugdenhill. 
Buying groceries at supermarkets in Curaçao

 
There are countless possibilities to buy food in Curaçao. You have probably already been introduced to the Toko's. These small convenience stores are scattered all over the island. You will find the most basic products such as pasta, rice, cheese, eggs, vegetables and fruit and a lot of canned food. 
For larger groceries you can go to Goisco. They often sell products in bulk and can therefore be seen as a wholesaler. 
Those staying in Bandabou can do their shopping at New California supermarket in Terra Kóra.